May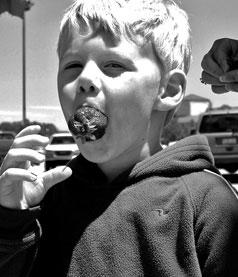 • In a close vote, the school bond for $45 million failed.

• Sheriff Jerry Jones was defeated in the primary; Pat Green would move on to the November election and would face Republican Kent Winstead.

• Ted Horton's estate filed a lawsuit in the deputy's death, naming Sheriff Jerry Jones and the county for liability.

• County residents gathered to recognize a National Day of Prayer.

• Dr. Raymond Stone, incumbent commissioner, found himself in a runoff position against challenger Dorothy Wilder; he dropped out but later decided to run a campaign when he found out he could not legally pull away from the runoff. Stone went on to beat Wilder.

• State legislators Lucy Allen and Doug Berger prepared for the short session to begin. Hot topics included lobbying ethics and campaign finance reform.

• Louisburg College graduated its Class of 2006.

• The Board of Education agreed to ask commissioners to go for a bond referendum in December in the wake of the May 2 bond failure. The board also agreed to ask commissioners to make up funding shortfalls in the 2004 bond.

• Youngsville planned to annex the Sheetz property off U.S. Highway 1. This was later finalized.

• Residents looked forward to a sweet strawberry crop.

• The Town of Louisburg pursued a median on Bickett Boulevard in the wake of a fatality there in April.

•A joint Board of Education, Board of Commissioners meeting was scheduled to discuss funding.

• The Tar River Land Conservancy advocated for a paddle trail that would eventually get local taxpayer dollars.

• The Town of Louisburg restricted community fund-raisers with new permit regulations that controlled signs and added a permit fee.

• The county's new Tourism Authority got organized, planning on uses for the hotel/motel occupancy tax and making plans for the Tar River Festival.

• The annual Strawberry Festival at the Farmers' Market was a big success, with a cooking contest and lots of berries to buy and eat.

• Vance-Granville Community College President Randy Parker was featured on UNC-TV show NC PEOPLE.

• The Agricultural Extension Services hosted its annual farm tour.
Printer-friendly format
---
---