Subscribe/Access
Features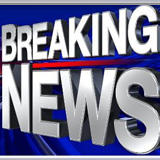 Most Popular Recent Articles
Eagles End Bunn's Campaign


ELIZABETH CITY -- For the second time in five years, a trip to Elizabeth City didn't prove to be a profitable one for the Bunn Wildcats in the Class 2-AA State Playoffs.
Friday night, the Wildcats saw their campaign come to a close with a 45-6 setback to the homestanding Northeastern Eagles in Pasquotank County.


Read More | Post Comment
Staff Reports
LHS Closes With Loss At Tarboro


TARBORO -- Taming Tarboro's traditional T-formation offense proved to be too tall of a task for the Louisburg Warriors in Friday night's second-round matchup of the Class 1-AA State Football Playoffs.
LHS was competitive with the Vikings for the opening half, but things disintegrated quickly for the Warriors during a five-minute span to open the third stanza.


Read More | Post Comment
GEOFF NEVILLE, Times Sportswriter
ARDELL R. HAWKINS
FRANKLINTON --Ardell Rebecca Hawkins, 90, died Thursday, Nov. 6, 2014 at Transitions Life Care in Raleigh. Funeral services were held Tuesday, Nov. 11, at New Birth Christian Church, Franklinton, with the Rev. Billy E. Williams Sr. presiding. Dr. William H. Garner, pastor of New Birth Christian Church, was eulogist.

Read More | Post Comment
RICHARD L. WOOTEN, SR.
YOUNGSVILLE - Richard Lyman Wooten Sr., 63, died Tuesday, Nov. 18, 2014 at VA Medical Center in Durham. Funeral services will be held Tuesday at 1 p.m. at Lancaster Funeral and Cremation Services Chapel with the Rev. Jimmy Skinner officiating.

Read More | Post Comment
KATHERINE RATLIFF
LOUISBIRG - Katherine Ratliff, 103, died Wednesday, Nov. 19, 2014 at Louisburg Nursing Center. Funeral services were held Sunday, Nov. 23, at Gethsemane Hope Missionary Baptist Church in Winston-Salem.

Read More | Post Comment
Breaking News: County school bus driver arrested on DWI charge


LOUISBURG -- A Franklin County Schools bus driver was placed on administrative leave Thursday amid suspicions of drinking and driving on duty.
According to school officials, Barbara Brodie Thorne arrived in a bus at Terrell Lane Middle School with students on board the morning of Nov. 20 when an assistant principal at the school smelled an odor of alcohol and suspected she was under the influence.


Read More | Post Comment
CAREY JOHNSON, Times Staff Writer
Park panel ponders fishing hole


LOUISBURG -- The Franklin County Parks and Recreation Advisory board got the ball rolling last week, agreeing to find out how much it would cost to get the biggest pond at a new county park site ready for fishing.
On Nov. 3, the Franklin County Board of Commissioners agreed to buy Bull Creek Golf and Country Club and turn it into a park.


Read More | Post Comment
CAREY JOHNSON, Times Staff Writer
Youngsville board asks vote on liquor-by-drink question


YOUNGSVILLE -- Town commissioners agreed to pursue a grant that would spark economic development.
They also agreed to ask Board of Elections staff to put an item on the ballot next year that, if approved, would allow proprietors to sell liquor by the drink in town.
Commissioners also continued discussions regarding the town's parks and recreation baseball program -- including the possibility of raising fees.


Read More | Post Comment
CAREY JOHNSON, Times Staff Writer
Franklinton agrees to sell utilities for $3.2 million


FRANKLINTON -- Town commissioners approved an asset purchase agreement, agreeing to sell its water system to the county for about $700,000 more than initially anticipated.
In August, Franklinton official entered into a Memorandum of Understanding (MOU) -- essentially agreeing to begin the process of selling the utility system to Franklin County.


Read More | Post Comment
CAREY JOHNSON, Times Staff Writer

Jones

Louisburg police nab pair in rash of breakins


LOUISBURG -- Police arrested a couple of Raleigh transplants suspected in a rash of home break-ins.
Officers charged Derrick L. Jones Jr., 18, and Tybias N. Parker-Moore, 19, with breaking and entering and larceny, and conspiracy to commit larceny hours after they allege they broke into a home in the 400 block of Elm Street.
Jones and Parker-Moore have only been charged with one break-in, but they are suspects in at least three more cases, said Louisburg Police Capt. Jason Abbott.


Read More | Post Comment
CAREY JOHNSON, Times Staff Writer

Debra Brodie, left, and Sherry Mercer take a peek at the time capsule

Burying treasure for the future


LOUISBURG -- With an eye to the future, historians had a firm grasp on the county's past and present, lowering a time capsule into a plot at Oakwood Cemetery -- hoping to give residents in 2114 a glimpse 100 years into the past.
The Heritage Society of Franklin County NC held a Sealing Ceremony on Nov. 15, celebrating Franklin County's history and preserving it in sealed envelopes and containers that were buried in the Louisburg cemetery.


Read More | Post Comment
CAREY JOHNSON, Times Staff Writer
Change orders add $83,000 to jail, courthouse projects


LOUISBURG -- The Franklin County Board of Commissioners approved as much as $83,000 in additional necessary and cosmetic improvements to the county jail and courthouse.
First, the board approved a change order of $42,620 to make additional changes to the fire alarm system at the jail.
The work is part of a multi-million dollar project at the jail to replace the roof and rehabilitate worn out walls and other structures that were compromised by the admission of moisture into the building.


Read More | Post Comment
CAREY JOHNSON, Times Staff Writer

George Manley

L-burg sewer plant still costly


LOUISBURG -- The Louisburg Town Council formally seated a new member, approved a run-walk event and got a preview of just how costly and complex it will be to keep the town's two-decades-old sewer plant operating.
Seated at the beginning of the meeting was George Manley, a former town council member who was chosen to replace Mary Green Johnson who resigned earlier this fall.


Read More | Post Comment
GARY CUNARD, Times Publisher
Early deadlines!
Because of the looming Thanksgiving holiday, deadlines for The Franklin Times holiday edition have been rolled back.
All Franklin Facts and church news information must be received at the newspaper office not later than noon Friday, Nov. 21.
The Thanksgiving edition, the largest of the year, must go to press Monday in order to be delivered on Wednesday.

Read More | Post Comment
Remember teachers, one plus one can equal amazing!


If you have any doubt about the effect that "little things" like educational basics can have, consider the fact that decades ago a group of little boys and girls learned that 1 plus 1 equals 2 -- and took off from there with a lot of help from the educational systems they enjoyed.
Some of that accumulated knowledge allowed the European Space Agency's Rosetta mission to successfully place a small craft on the surface of a speeding comet.


Read More | Post Comment
Gary Cunard
All is much too quiet on the health care front
The political arena in Franklin County has been deafeningly quiet in recent weeks in spite of the fact that Franklin Regional Hospital has been reduced to a mere emergency room with two acute care beds.
You'd think local officials would be all over that loss, especially since a quality, functioning hospital is such a vital part of economic development and quality of life issues.

Read More | Post Comment
In our opinion
Is selling water the end of the story or start to sequel?


The town of Franklinton has been grappling with its ailing and aging utility system for years.
The intensity spiked in August when, following an apparent testy closed session -- and in front of an arms-folded, stern room of residents -- town commissioners agreed to sell its water system to Franklin County.
Passions continued to boil in the following months, as residents, both pro and con, packed meeting rooms at Town Hall and in the Franklinton Middle School auditorium -- pleading their cases before the town's Board of Commissioners.


Read More | Post Comment
Carey Johnson
Heritage Society earns pat on back


On Saturday at 12 o'clock, Nov. 15, 2014, our today was to the future cast.
A major effort to protect the history of the people of Franklin County culminated. The time capsule was interred.
The event program was titled a Sealing Ceremony; it was so much more. A celebration of what is possible when like-minded good people focus on meaningful effort.


Read More | Post Comment
Steve Trubilla
'Political noise' blamed for low voter turnout?


So much happens in an election that you cannot intelligently analyze it in a few hundred words or a 30 second sound bite.
It is never one factor, and many of those factors are beyond the control of the public at large.
One, however, is and that is what I want to discuss again today - turnout. While Franklin County can be proud that its turnout out-performed the state it is kind of the one-eyed man who becomes king in the land of the blind.


Read More | Post Comment
Larry Marciniak
Library deserves support


Dear editor:
As a retired teacher in Franklin County, I was pleased to read your editorial acknowledging the need for funding for the main branch of the Franklin County Library.
I truly believe that the library is one of the best assets in Franklin County.


Read More | Post Comment
Letters to editor
Pastors success oriented


Dear editor:
The vast majority of pastors today are "success oriented." Beginning in Bible college or seminary and continuing throughout a pastor's ministerial life, the emphasis is success, and that means church growth, larger congregations, bigger buildings, bigger offerings, burgeoning statistics, greater notoriety.


Read More | Post Comment
Letters to editor
'Positive' campaigns lauded


Dear editor:
I would like to congratulate Kent Winstead on his election as Sheriff and congratulate him and his opponent, Jerry Jones, for running positive campaigns that focused on our county's needs in law enforcement, particularly in building and maintaining a professional, well-trained, well-equipped department that has close working relationships with all segments of our society.


Read More | Post Comment
Letters to the editor
Local man is robbed; suspect facing charges
LOUISBURG -- Franklin County sheriff's deputies arrested a Louisburg-area man on charges of robbing a man, apparently with a toy gun.
A 55-year-old man reported the evening of Nov. 13 that someone rang the doorbell to his Buckridge Road home and when he went to answer, he was accosted by an assailant.

Read More | Post Comment
Double-ring ceremony unites couple
Loftin Olivia Foster and Timothy Jared Wrenn were united in marriage on Oct. 11, 2014 at 5 p.m. at the Triple R Ranch in Franklinton. Dr. Reggie Rushing officiated the double-ring ceremony on the front porch of the home place. An outdoor reception followed. On Friday evening, the rehearsal dinner was hosted by the groom's parents at Greenhill Country Club.
The bride is the daughter of Billy and Candy Dement of Louisburg and Warren and Karen Foster of New Bern.

Read More | Post Comment
Wedding planned
Darryl Jones of Creedmoor and Renee Jones of Franklinton announce the engagement of their daughter, Hannah Catherine Jones to Cody Scott Norwood, son of Scottie and Jaime Norwood of Butner and Tammy Clayton of Creedmoor. The wedding is planned for Sept. 5, 2015.

Read More | Post Comment
Printer-friendly format
---
---