Subscribe/Access
Features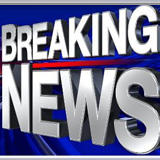 Most Popular Recent Articles
LEE ANTHONY HIGHT
LOUISBURG - Funeral services for Lee Anthony Hight, 48, who died Saturday, Feb. 6, 2016, will be held Saturday, Feb. 13, at 12 p.m. at Nelson Chapel Baptist Church in Louisburg, with the Rev. Claude Dunston officiating. Burial will follow in the church cemetery.

Read More | Post Comment
ROMAINE E. BOONE
NASHVILLE - Funeral services for Romaine Evans Boone, 74, who died Saturday, Feb. 6, 2016, will be held Thursday, Feb. 11, at 12 noon at Richardson Funeral Home in Nashville. Burial will follow in the Pleasant Grove Baptist Church cemetery.

Read More | Post Comment
LUIS FELIPE REINOSO
BAILEY - The Rev. Luis Felipe Reinoso, 80, of Bailey, formerly of Franklinton, died Sunday, Jan. 31, 2016. A memorial service will be held at Franklinton United Methodist Church, 109 North Main Street, Franklinton, at 2 p.m. Saturday, Feb. 13. Visitation will be held immediately following the service.

Read More | Post Comment
VINCENT M. CYRUS
BATTLEBORO - Funeral services for Vincent M. Cyrus, 59, who died Thursday, Feb. 4, 2016, will be held at 1 p.m. Wednesday, Feb. 10, at Richardson Funeral Home in Nashville, with the Rev. Daniel Battle officiating. Burial will follow in Rocky Mount Memorial Park.

Read More | Post Comment
HORACE W. MARSHALL
LOUISBURG - Horace Wiley Marshall, 89, of Louisburg, formerly of Franklinton, died Saturday morning, Feb. 6, 2016. Funeral services will be held at 2 p.m. Friday, Feb. 12, at Perry's Chapel Baptist Church with the Rev. David Kerr officiating. Burial will follow in the church cemetery with military honors.

Read More | Post Comment
LARUE ALFORD KING
January 31, 1920 - February 7, 2016
BUNN - Mrs. LaRue Alford King, 96, passed away Sunday at her home. Mrs. King was born in Franklin County to the late Benjamin Smith Alford and Lula Stallings Alford. She retired from the North Carolina Medical Society as the Assistant to the Executive Director after over 30 years of service. Mrs. King was the oldest member of Bunn United Methodist Church where her father was one of the founding members and instrumental in constructing the church.

Read More | Post Comment
JOHNNY H. ALFORD
June 14, 1930 - February 7, 2016
On Sunday morning February 7th Johnny Alford, 85, passed on to be with the Lord and family members who proceeded him in death. Johnny will be missed by many that knew him as a Coach, Teacher, Principal, Faithful Friend, Family Member and Fellow Christian. He loved everyone, but especially "Young People".

Read More | Post Comment
CLAUDE MITCHELL
FRANKLINTON - Funeral services for Claude Mitchell, 89, who died Thursday, Feb. 4, 2016, will be held Sunday, Feb. 7, at 3 p.m. at First Baptist Church in Franklinton, with the Rev. André Johnson officiating. Burial will follow in Evergreen Cemetery.

Read More | Post Comment
DAVID RAY GUIN
RALEIGH - Our beloved, David Ray Guin passed away on Monday, February 1, 2016. He was born August 25, 1958 to Kenneth Ray Guin and Jean Dancer Guin in Ruislip, England.

Read More | Post Comment
State drops hammer on sweepstakes cafes


FRANKLIN COUNTY -- The area's district attorney has given sweepstakes cafe operators until this weekend to shut down.
"There would be a criminal investigation of anyone that remained open after that," said District Attorney Mike Waters.
On Jan. 6, officers with the NC Alcohol Law Enforcement agency hand delivered cease and desist letters to the 21 Internet cafe operators within Waters' prosecutorial district -- which includes Franklin, Granville, Vance and Warren counties.


Read More | Post Comment
CAREY JOHNSON, Times Staff Writer
Mill-to-apartment conversion still possible: Developers


LOUISBURG -- Franklin County officials agreed to host a public hearing to determine if they'll increase an incentive to a project still fighting to get off the ground.
Last January, Franklin County commissioners agreed to provide S.L. Nusbaum with $58,000 in incentives to put toward its efforts to transform the Sterling Cotton Mill into a mix of residential and commercial space.
It could also include space for a police substation, staff said.


Read More | Post Comment
CAREY JOHNSON, Times Staff Writer
David Guin, Louisburg attorney, dies suddenly


LOUISBURG -- A longtime attorney, military man and advocate for children passed away suddenly this week.
David Guin was 57.
"He was a very good man," said Guin's longtime friend and law partner, Darnell Batton.
"His death will be a loss to so many," Batton said. "... He was a good lawyer and a good friend.
"The legal community is in shock."


Read More | Post Comment
CAREY JOHNSON, Times Staff Writer
County adopts new shooting range rules


LOUISBURG -- After the State Supreme Court cleared the way for a Youngsville business group to open a shooting range in Franklin County, county staff took aim at its ordinance: changing it to reflect the law of the land.
At the end of 2012, county commissioners denied a request by Aaron Byrd and Eric Coombs to open a shooting range in the north central part of the county.
A court battle ensued and, ultimately, the State Supreme Court reversed an appeals court ruling and paved the way for the shooting range.


Read More | Post Comment
CAREY JOHNSON, Times Staff Writer
LIGHTS. CAMERA. ACTION.
Michael & Son Services owner Basim Mansour, background, second from left, presented Bunn Elementary School teacher Lisa Barham's (back, right) second-grade class with a check for $5,000 after they won the company's jingle contest. The class, with the help of a student's dad, put together a video performing the jingle and it got the most response. Principal Jewel Eason, back, left, said the money would be used to put a new LED sign in front of the school. Michael & Son's Raleigh manager, Lou Rizkallah, back, right, also made the presentation.

Read More | Post Comment
A new park is affordable but is it a wise move?


The question I'm hearing asked is whether Franklin County can afford to invest another half-million-plus in the proposed Owen's Park project.
Of course it can!
The better question is whether it will be worth the cost.
The county has nearly an $80 million annual budget -- and park costs will be spread over several years so, financially speaking, it's no big deal.


Read More | Post Comment
Gary Cunard
Even if software fixes radios, problems linger


Perhaps it is naive to hope that a software fix will actually solve a real-life problem but here's hoping, desperately hoping, that it does.
Although experience has taught us that software "fixes" often create a few new glitches, we're hoping that Franklin County proves to be the exception to that rule.
Officials in the county's communication department are saying that a software update -- a fix -- will soon help make the county's $11 million radio system work.
We certainly hope so! Lives are potentially at stake since the once-highly-touted radio system went live more than three years ago, but emergency responders, both police and fire, have found the system less than ideal.


Read More | Post Comment
In our opinion
We need to develop a better way to pick leaders


I tell you, it seems to me that once folks run out of fingers and toes, counting becomes a nearly impossible endeavor.
At least that seems to be the case in politics.
According to reports, the Iowa caucuses devolved into chaos because of a close count.
According to those reports, chaos in precinct and computer glitches are giving rise to questions about the accuracy of the count and the winner on the Democrat ticket.


Read More | Post Comment
Carey Johnson
With legislators on sale, GOP put its focus on NC


Jane Mayer's recently released book, Dark Money: The Hidden History of the Billionaires Behind the Rise of the Radical Right, reveals the extent to which big money, often from out of state and the pockets of a few, is affecting elections right here in Franklin County.
2010 was the year long-time Republican operative Ed Gillespie launched the REDistricting MAjority Project, (REDMAP).
What Gillespie realized and sold to the likes of the Koch brothers and Art Pope was the fact that it was a lot less expensive to "buy" a bunch of state legislature seats than statewide or national ones.


Read More | Post Comment
Larry Marciniak
Louisburg native new chancellor at EC State
CHAPEL HILL -- The UNC Board of Governors appointed a Louisburg native as chancellor of Elizabeth City State University.
Thomas E.H. Conway Jr., had served as ECSU's interim chancellor prior to his permanent appointment.
Prior to his time at ECSU, Conway served as vice chancellor and chief of staff at Fayetteville State University.
At ECSU, he succeeds Stacey Franklin Jones, who stepped down from the post on Dec. 31.

Read More | Post Comment
County is 'not to blame' for hospital loss, Dunston says


LOUISBURG -- County officials reminded the public that they remain committed to bringing health care back to Franklin County.
They aren't to blame, though, for why Novant left, said Commission Chair Sidney Dunston.
Novant Health closed Franklin Medical Center in October -- a week after it made the news public.
The closure came a year after Novant slashed its workforce, closed three primary care practices and cut the hospital back to, essentially, an emergency room and two beds.


Read More | Post Comment
CAREY JOHNSON, Times Staff Writer
Missing teen is sought by authorities
Franklin County authorities are looking for a missing teenager.
Bionca Jo-Anne Lardon, 14, was last seen in the 2000 block of Sid Mitchell Road near Youngsville the afternoon of Feb. 2.
The 5-foot 4-inch teen was wearing blue jeans, a grey hooded sweatshirt with "Hollister" written on it, and black canvas shoes.
Anyone with information is asked to contact the sheriff's office at (919) 496-2186 or call 911.

Read More | Post Comment
Ben Franklin Society brings local mill history to life


Many people, if asked to name one historic site that symbolizes Franklin County's history, architecture, and landscape, would immediately think of Laurel Mill on Sandy Creek.
Once the location of a cotton gin, yarn-spinning plant, and saw mill, this iconic grist mill is nestled beside a rock-laden stream and surrounded by beautiful trees.
Laurel Mill, Cascine Mill on Cedar Creek, Clifton's Mill in the southern part of the county, and others were social centers during a simpler time when neighboring farmers brought their corn and wheat to a local miller, who ground it into corn meal and flour.


Read More | Post Comment
Maury York
United Way offers tax service
Officials with United Way of Franklin County are encouraging those earning $62,000 or less to keep more of their hard-earned money this tax season by using a free, online tax preparation service and accessing valuable tax credits.
A new national survey finds 72 percent of working Americans making that amount or less are unaware they qualify for free tax filing and counseling.
The survey, conducted for United Way Worldwide, finds that most respondents are unfamiliar with MyFreeTaxes, a mobile-optimized software program allowing free federal and state tax preparation and filing in all 50 states and Washington, DC.

Read More | Post Comment
HELPING OTHERS
The owner of Cola Café recently invited former customers to join her at the café for a holiday celebration. Some of her former customers, along with Franklin County Training School/Riverside Alumni Association members, were served a home-cooked meal. The Association presented Karen Wilson, representative from the Franklin County Department of Social Services, a $200 check to assist in spreading cheer to needy residents of Franklin County.

Read More | Post Comment

The cover of McCarthy's latest work
Arts Council hosts reading by award-winning author
In observance of Black History Month, the Franklin County Arts Council will host a reading and short talk by author R.J. McCarthy, from his recently released historical fiction novel, "Wilhelmina: An Imagined Memoir." The free event will be Saturday, Feb. 13 from 2 until 4 pm. at the FCAC Gallery, 22 S. Main St. downtown, Franklinton. Refreshments will be served and copies of the book will be available for purchase.
McCarthy describes, as in the title, his book as the imagined memoir of Wilhelmina Johnson Hamlin, who died in 1930, shortly after the birth of her sixth child. She was only 26 years old.

Read More | Post Comment
Printer-friendly format
---
---