Subscribe/Access
Features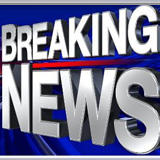 Most Popular Recent Articles
Franklin County Christmas parade, pics 4
Payton Stephens, age 4, is all smiles riding a pony in the parade this year. According to her grandfather Steve Burnette, Payton cried wanting to ride the pony after seeing it in last year's parade. The pony's owner, Jeff Harris, remembered Payton and offered to let her ride this year. Also pictured is Payton's mother Shannon Stephens and Steve Burnette, Payton's grandfather.

Read More | Post Comment
Breaking News: It's finally over! Recount confirms Dunston victory
Franklin County election workers completed a recount and canvass Thursday, making the Nov. 8 election complete and official.
No changes were made, however Commissioner Sidney Dunston's win over challenger Stuart May grew by one vote, 2,416 to 2,377 as May lost a vote during the recount.
In the auditor's race, a statewide election, both incumbent Beth Wood and challenger Chuck Stuber lost one vote each.

Read More | Post Comment

A FINAL GOODBYE. Long-time softball coach/professor Sheilah Cotten speaks to the audience during her retirement ceremony last Friday night on the LC campus.

Cotten Honored By Louisburg


LOUISBURG -- One of Louisburg College's most beloved figures said goodbye last Friday, but Sheilah Cotten's legacy at the school is destined to remain forever.
One of the foremost advocates for women's sports at Louisburg College, Cotten was a long-time coach in softball, women's basketball and volleyball, with her most noted success coming during her tenure in charge of the Lady Hurricanes' softball program.
Cotten stepped away from athletics in the mid-2000s, but remained on campus as a sociology professor and chair.


Read More | Post Comment
GEOFF NEVILLE, Times Sportswriter
Historic jail project moving, but windows are a challenge


LOUISBURG -- Volunteers working to restore a long-abandoned jail building said they are making progress.
However, they do see, clearly, some matters that might hold things up a bit.
In June, Franklin County commissioners approved a lease agreement with the Tar River Center for History and Culture Foundation that allowed the group to begin efforts to stabilize the East Nash Street building, which was built in 1875.


Read More | Post Comment
CAREY JOHNSON, Times Staff Writer

CONTROLLED SETUP. Dep. Jennifer Martin shows how lighting and other techniques can aid deputies with detailing ballistics information.

Upgraded forensics unit is ready to catch crooks


LOUISBURG -- A good forensics unit can find the smallest evidence, turning a hair fiber, strand of DNA or swatch of clothing into a critical piece of evidence to convict an offender.
For years, though, the forensics unit at the sheriff's office was more noted for what it could find -- tires and other junk filling its work space -- and what it couldn't find -- the resources it needed to do its job.


Read More | Post Comment
CAREY JOHNSON, Times Staff Writer
Charging stations coming to town
If Santa Claus ever decides to leave the reindeer at home in favor of a new-style electric-powered sleigh, visiting the Louisburg area will be lot easier!
Louisburg has been awarded $25,000 to build five public electric vehicle charging stations that will be located at Louisburg Town Hall, Louisburg College, the Franklin County Court House and other town parking lots.
The charging stations are funded by Duke Energy and are part of the company's 200 public charging stations that are being installed around North Carolina.

Read More | Post Comment
Armed robbery
LOUISBURG -- Police continue to look for two men they allege robbed a local sweepstakes cafe at gunpoint last month.
Officers responded to the Spin City Internet Cafe in the 600 block of N. Bickett Boulevard before 8:30 p.m. on Nov. 30 after employees reported that two men entered the establishment, showed weapons and demanded cash.
The two men left the business with an undisclosed amount of money without injuring any of the employees or any of the customers inside.

Read More | Post Comment
RECOUNT
Elections officials, staff and precinct workers began a recount of the state auditors race and the Franklin County Commissioner's District 1 race on Dec. 7. Staff expected to have the work done by the end of business day Wednesday and have the results to the State Board of Elections by noon today (Thursday). Once Gov. Pat McCrory conceded, the only races that were in doubt were between incumbent Commissioner Sidney Dunston, his challenger, Stuart May, and the auditor's race, pitting incumbent Beth Wood against Chuck Stuber, who trails Wood by 2,700. May trailed Dunston by about three dozen votes.

Read More | Post Comment
Driver facing marijuana charges; car ran off road
YOUNGSVILLE -- Police arrested an apparent impaired driver who had a carload full of people, including her daughter.
According to a report by Lt. M. Little, a motorist reported seeing a red Toyota Corolla running off the roadway of Holden Road and the driver appeared to be drunk the afternoon of Nov. 23.
Little located the car in the Speedway parking lot and followed it as the vehicle continued to drive off the road before being jerked back onto the roadway.

Read More | Post Comment
Construction materials stolen, arrest is made
LOUISBURG -- The Franklin County Sheriff's Office Patrol Division arrested a Franklin County man they allege was stealing construction materials.
According to authorities, a deputy was patrolling U.S. 401 south of Louisburg in the area of Red Fern Drive when he noticed a van backing up to a new home under construction on the evening of Dec. 4.
Authorities allege Richard Miller, 43, of Youngsville, was loading the materials into a van.

Read More | Post Comment
Many charges dropped as 'home invader' cops plea


LOUISBURG -- The last of four men accused of tying up an older couple and robbing them at gunpoint was sentenced this week.
John Edward Daniels, 24, pled guilty to second degree burglary, common law robbery and possession of firearm by a felon.
The plea dismissed about a dozen charges filed against Daniels and shaved years off of a possible sentence.
Daniels was in court on Nov. 28 facing charges related to the March 2014 home invasion, as well as an unrelated gun charge around the same time.


Read More | Post Comment
CAREY JOHNSON, Times Staff Writer
OPEN FOR BUSINESS
The Youngsville Area Business Association recently hosted a ribbon-cutting ceremony for Fiesta Mexicana. The restaurant is open seven days a week and serves your favorite Mexican dishes, Monday - Thursday, from 11 a.m. - 10 p.m., Friday from 11 a.m. - 11 p.m., Saturday from 11 a.m. - 10:30 p.m. and Sunday, from 11 a.m. - 9:30 p.m.

Read More | Post Comment
Will latest upgrade finally fix county's costly radio system?


YOUNGSVILLE -- Crews were powering up a tower site in Youngsville, moving the county a bit closer to improving its emergency radio system.
When the system is up and running, the county will be relying upon a familiar company to maintain it.
Franklin County contracted with Virginia-based Harris Corporation in 2010 to revamp and improve the county's emergency radio communications system.
The $11 million system, though, has been plagued by dropped calls and garbled audio since the county began using it in October 2012.


Read More | Post Comment
CAREY JOHNSON, Times Staff Writer
Cameras add new perspective for local timber firm


FRANKLINTON -- When Alton Griffin asked his wife, Sarah, for a dashboard camera for his truck cab for Christmas, he had little idea how important those captured moments in time would be to his professional driving career.
"I was telling my wife about all the crazy stuff that I see," stated Griffin. "I told her I just wish I had a camera so I could show it to her."
Griffin drives for Katesville Pallet Mill, Inc, which is owned and operated by David Kemp in Franklinton.


Read More | Post Comment
CHRIS BROWN, Senior Director of Communications NC Forestry Association
Hey! Where is our courthouse bell display?


Even though the holiday season is upon us -- yikes! -- let's start today with a mystery and then the solution of a different mystery.
First, what about our bell?
Well, more to the point, why is it sitting in the first floor courthouse hallway without much of a display -- and without even a plaque to explain what it is and why it's there.


Read More | Post Comment
Gary Cunard
If only Santa could bring planning and compromise


Dear Santa:
With Christmas rapidly approaching -- and making allowances for your age and all -- we have a gift idea for Franklin County that will serve all of us well and, if you can arrange it, not overburden you on Christmas Eve.
What this county -- and especially taxpayers -- need is a spirit of cooperation and long-range planning about our school system and ways to finance it.


Read More | Post Comment
In our opinion
Fake stories as dangerous as putting a gun to the head


If my memory serves me right, I've been writing news stories for publication going back to 1994, when I was a cub sports reporter for the North Carolina Central University newspaper, The Campus Echo.
I remember the bead of sweat that formed on my forehead or in the palms of my hand after an editor entrusted me with doing a story for the paper.
It was a lot of pressure, I remember, because, in the world of journalism, once you were done with your story and it hit the street in black and white, that was it -- it was out there for world consumption and you prayed to God you got it right.


Read More | Post Comment
Carey Johnson
Massive voter fraud? Depends where you look!


In the wake of the 2016 election and in an effort to nationalize their voter suppression efforts, the Republicans are proclaiming the existence of widespread voter fraud.
While the architect of these laws is Kansas' Secretary of State Kris Kobach, North Carolina has certainly been one of the most active "laboratories."
Even Franklin County has not been immune to unsubstantiated claims of massive voter fraud.


Read More | Post Comment
Larry Marciniak
Shocking choice for president


Dear editor:
I am still in shock that the voting public would choose an anti-American as president-elect of the "Free World" - Ha! He sent jobs to China to produce "cheap-expensive" goods to sell and declared bankruptcy to cheat the USA government (you and me) out of millions of tax dollars while enjoying his billionaire life-style using people, especially women, as his pawns.


Read More | Post Comment
Letter to the editor
CLASS REUNITED
The 1966 class of Edward Best High School recently held its 50th reunion at the American Legion Lodge, an evening highlighted by the sharing of memories, legends and tales, and life updates. A keepsake booklet was compiled and distributed with each classmate's snapshot/life story included.

Read More | Post Comment
Printer-friendly format
---
---