Subscribe/Access
Features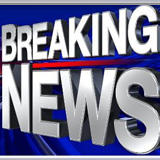 Most Popular Recent Articles
Breaking News: Shooting suspect caught; child safe
YOUNGSVILLE -- Mobilizing quickly, authorities captured the alleged shooter of a Youngsville woman mid-morning Saturday in Wake Forest.
Authorities had been hunting Devon A. Whaley since Saturday night when he allegedly shot 22-year-old Desiree Hopkins just outside her Youngsville apartment and ran off with the couple's 1-year-old daughter.
The daughter, was found safe and uninjured with Whaley, police said.

Read More | Post Comment
County spends big for reval help


LOUISBURG -- Franklin County commissioners essentially approved a more than half a million dollar contract to have an Ohio-based company assist the county's tax office with revaluation.
At the same meeting, commissioners agreed to rebid its trash hauling contract, refusing to award the job to a neophyte business that was the lowest bidder.
Last month, Franklin County Tax Administrator Dan Williams told commissioners that preliminary work for revaluation was underway and the final product would be the result of an intimate collaboration between county tax staff and whoever was brought in to assist the county with revaluation -- a change from the 2012 revaluation when county staff was brought in at the last minute to correct work done by Assessment Solutions.


Read More | Post Comment
CAREY JOHNSON, Times Staff Writer
OWL'S THAT, YOU SAY?
Jonathan Ball, 7, of Bunn, certainly enjoyed the Bunn Fun Day last month. He was all smiles as, from left, Dee Glazier and Katherine Townsend from American Wildlife Refuge in North Raleigh, perched two rescued owls near his shoulders for this photo opportunity.

Read More | Post Comment
Tax hike is likely in Youngsville


YOUNGSVILLE -- As expected, Town Administrator Bill Tatum presented commissioners with a budget that will raise taxes.
Next month, residents will get a chance to voice their opinions about the spending plan.
The first time residents had a chance to inquire about the tax increase, though, they didn't show.
For about a year, commissioners and town staff have talked about moving into a new town hall, citing all sorts of structural, electrical and plumbing issues with town hall and the police department building.


Read More | Post Comment
CAREY JOHNSON, Times Staff Writer
L-burg project beats estimates


LOUISBURG -- Town officials got a little good news Monday night when the low bid for a SCADA System at the town's sewer plant came in well under estimates.
The system, which includes controls that monitor the treatment plant, came in at $169,300, about $21,000 less than estimates.
The town quickly accepted the bid and awarded the contract to Custom Controls Unlimited of Raleigh.
The project was sent out for bids earlier, although the town did not receive enough proposals in April to award a contract.


Read More | Post Comment
GARY CUNARD, Times Publisher

Author Tensie Taylor signs a copy of her book for Booker T. Driver Jr.

Bullied when young, author wants to be inspiration to others


LOUISBURG -- Tensie Taylor was back at the scenes of the crimes, as it were recently.
"When I drove past Louisburg Elementary, it reminded me of when that bully threw all my belongings on the ground on my first day of kindergarten," Taylor said during a signing for her book, Bullied: From Terror to Triumph, My Survival Story.
"When I drove past Terrell Lane Middle School, it reminded me of being in the locker room and that bully trying to break my arm.


Read More | Post Comment
CAREY JOHNSON, Times Staff Writer
Times' 'look' changes a bit in this edition
Long-time, careful readers of The Franklin Times will notice a few changes in this edition.
First, the popular sports pages will move into Section A. This week they are pages 8a through 12a.
The paper's sometimes controversial editorial page and op-ed page will move into Section B. This week they are pages 2b and 3b, respectively.
Classified advertising and legal notices will stay where they have long been, toward the back of B Section. This week that means pages 6b, 7b and 8b.
Some other news items pages will also appear in the B section most weeks.

Read More | Post Comment
Mortician earns recognition
BUCHANAN, Ga. -- Franklinton resident and mortician Joseph B. Cutchins Jr. recently qualified for the designation of Certified Funeral Service Practitioner (CFSP) by the Academy of Professional Funeral Service Practice.
A number of professions grant special recognition to members upon completion of specified academic and professional programs and "CFSP" is funeral service's national individual recognition.

Read More | Post Comment
Area banker joins CCB
CCB Bankshares, Inc., is welcoming William "Scott" Burnette as vice president and market executive for Vance County. His primary focus will be lending to small and medium-size businesses.
With over 20 years of broad banking experience, and a focus in commercial lending for the past 10, Burnette will continue the charge in bringing the "You'll love banking here!" approach to Vance County and the surrounding communities.

Read More | Post Comment
Series of burglaries keep deputies busy
FRANKLIN COUNTY -- Franklin County sheriff's deputies are looking for suspects in a handful of home break-ins.
The morning of May 13, deputies responded to a report of a breaking and entering at a home in the 500 block of John Mitchell Road near Youngsville.
Damage was reported, as well as items being stolen from the property and a vehicle.
On the same day, just before 1 p.m., deputies were made aware of a an attempted burglary at a residence on Home Place Lane in the Zebulon area of the county.

Read More | Post Comment
Motor vehicle thefts probed
Franklin County sheriff's deputies are probing some vehicle thefts and vehicle break-ins.
The afternoon of May 14, deputies were called out to a home in the 100 block of Cameron Park Drive near Louisburg where a vehicle was reported stolen.
That same afternoon, deputies responded to a home on Atherton Drive near Youngsville where items were reported stolen from a vehicle.
In that same neighborhood of Youngsville, on Bethany Lane, another larceny from a vehicle was reported.

Read More | Post Comment
BILL SUPPORTED
About 40 to 45 supporters of controversial House Bill 2 held a rally in front of the county courthouse in downtown Louisburg last Friday. In the photo above, two participants blew large horns to begin the rally. Speakers relied on various religious references to support the bill, contending it provides "for the safety and protection of traditional bathroom policies" and they thanked Gov. Pat McCrory for signing it into law. Although some of the organizers said the rally was to be non-political, signs accusing North Carolina Attorney General Roy Cooper of being a "traitor" and others supporting Gov. McCrory were evident.

Read More | Post Comment
Education Foundation formed to support schools
The Franklin County Education Foundation is an independent, 501(c)(3) nonprofit organization dedicated to enhancing student performance in Franklin County Public Schools. It is governed by a volunteer Board of Directors made up of business and community leaders. The Foundation was established in January 2016 to connect local businesses with the Franklin County Public Schools
The group's Vision Statement is: To support excellence in education for Franklin County Schools

Read More | Post Comment
Container gardens: Simple tips for growing high quality crops


Container gardening is more popular than ever. Edibles can be grown in containers in a variety of outdoor spaces.
Regardless of the scope or size of your container garden, selecting the right containers, planting media, and plant combinations are the first steps on the road to success.
There are many different types of containers that you can purchase, build or recycle.


Read More | Post Comment
Charles Mitchell
Inmate walks away from work detail; quickly re-captured
FRANKLINTON -- Authorities located an inmate on Tuesday morning after he walked away from a work detail the day before.
Samuel A. Johnson, 52, was assigned to work at the county's animal control shelter as part of the jail's trustee program -- which allows non-violent offenders to perform various duties in and around the jail and animal control with limited oversight.
Johnson was supposed to be helping two other inmates clean out kennels and perform other duties at the shelter, but shelter staff realized he was missing just after 8 a.m. on Monday and called the sheriff's office.

Read More | Post Comment
Shooting case is continued
LOUISBURG -- A Nash County man whom authorities said fired shots into an occupied dwelling made an appearance in court this week.
The case against Adam C. Schroeder, 24, is next slated to be heard on May 23.
Investigators arrested Schroeder last week, charging him with the May 8 shooting into a home in the 400 block of Stallings Road.
No injuries were reported, but investigators allege that once they got on the scene, Schroeder again fired a weapon in the direction of the resident.

Read More | Post Comment
Wake Electric offers grants
Wake Electric and the other 25 co-ops in the network of North Carolina's electric cooperatives have collectively pledged nearly $600,000 to the state's teachers in Bright Ideas education grant funding for the 2016-17 school year. Educators can submit an application for grants of up to $3,000 for creative, hands-on classroom projects that would not otherwise be possible.
Teachers can learn more about Wake's teacher grants at www.wemc.com and apply online at www.ncbrightideas.com.

Read More | Post Comment
Humane Society receives grant
YOUNGSVILLE - The Franklin County Humane Society has announced it has been awarded a $10,000 grant from the Petco Foundation to support its low-cost spay and neuter program, SNIF.
FCHS is a nonprofit organization founded in 2002 by volunteers who realized the overpopulation and stray animal problem in Franklin County needed to be addressed.

Read More | Post Comment
Extravaganza honors local misses
HENDERSON -- Inspiring a Legacy of Excellence was the theme of the 62nd Jabberwock Extravaganza hosted by the Oxford-Henderson Alumnae Chapter of Delta Sigma Theta Sorority, Inc.
Jaiden Foster, a third grader at Royal Elementary, was named Little Miss Jabberwock.
Jaiden is the daughter of Samuel M. Foster and Deanna C. Lark. First runner-up for Little Miss Jabberwock was Saniyah Silver.

Read More | Post Comment
Writing contest opens
The FCAC Writers' Guild is sponsoring its second annual FCAC Writers' Guild Carolina Prize in writing contest open to previously unpublished poetry, short stories, and essays or creative non-fiction.
This year two prizes will be awarded, one for prose and the other poetry. Each prize will be $100 plus two copies and page one publication in the 2017 issue of County Lines: A Literary Journal. Up to five honorable mentions will also be named. They will receive publication in County Lines and one free copy.

Read More | Post Comment

RUNNING AWAY FROM THE COMPETITION. Franklinton's Antawn Johnson (left) sprints away for a victory in the Boys 100 as part of last Friday's Class 2-A Mideast Regional Track and Field Championships.

Red Rams Host Track Regional


FRANKLINTON -- Franklinton hosted the Class 2-A Mideast Regional Track and Field Championships last Friday for the first time in school history -- which brought with it the pressure of having to put together a strong overall performance.
Franklinton rose to the occasion with a strong all-around effort that Coach Clennie Wilkins hopes will propel the Red Rams and Lady Rams to even greater success this Saturday at the Class 2-A State Championships.


Read More | Post Comment
GEOFF NEVILLE, Times Sportswriter
THE MIDDLE MAN
Franklinton's Sheldon Bowman (center) tries to maintain the pace in the Boys 3200 Relay at last Friday's Class 2-A Mideast Regional Track and Field Championships at the FHS Football Field.

Read More | Post Comment
STATE QUALIFIER
Bunn's Jackson Leggett, shown competing in the shot put, will take part in the discus event at Saturday's Class 2-A State Track and Field Championships at Aggie Stadium in Greensboro.

Read More | Post Comment

WE DID IT! Members of the Louisburg High School softball team celebrate after wrapping up last Saturday afternoon's comeback victory over Riverside in the second round of the Class 1-A State Softball Playoffs.

CLUTCH COMEBACK


LOUISBURG -- During her two decades at Louisburg High School as a player and coach, Erica Wammock has seen just about every memorable softball victory the Lady Warriors have achieved.
In Wammock's estimation, few of them can top last Saturday's comeback conquest over Williamston Riverside in the second round of the Class 1-A State Playoffs.
Louisburg trailed by five runs heading into the bottom of the fourth but was able to rally in clutch fashion to defeat Riverside by a 7-5 margin at the LHS Softball Field.


Read More | Post Comment
GEOFF NEVILLE, Times Sportswriter

EMOTIONAL MOMENT. Louisburg High Schoo's Al Bolton speaks to the audience at Monday's LHS Athletic Awards Ceremony. Bolton, who has been at LHS since 1989 and is a Louisburg native, will be retiring at the end of the school year.

LHS' BIG NIGHT


LOUISBURG -- For the first time in history, three Matt Greear Ultimate Warrior Award plaques were presented at the annual Louisburg High School Athletic Awards Ceremony.
And for good reason.
A male and female athlete usually receive the award, and this year's winners were Jake Murphy and Sydney Parrish.


Read More | Post Comment
GEOFF NEVILLE, Times Sportswriter

TURN IT. Bunn's Connor McKeithan (top) registers a force play at second base during last Friday's playoff baseball game against rival South Granville HS.

Wildcats defeated by SGHS


BUNN -- Coaches always consider it a difficult proposition to beat a team three times in one season, regardless of the sport.
Especially when that club happens to be the defending state champion.
Such was the task Bunn's Wildcats faced during last Friday's third-round matchup against South Granville in the Class 2-A State Playoffs.
Bunn had defeated SG twice in the regular season to win the Northern Carolina Conference championship for the fifth consecutive campaign.


Read More | Post Comment
GEOFF NEVILLE, Times Sportswriter
Printer-friendly format
---
---