Subscribe/Access
Features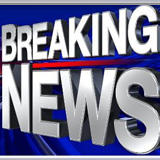 Most Popular Recent Articles
JAMES COLLINS
LOUISBURG - Funeral services for Deacon James Collins, 71, who died Wedesday, Sept. 28, 2016, will be held Saturday, Oct. 1, at 1 p.m. at Hickory Grove Baptist Church in Castalia. Burial will follow in the Hickory Grove Baptist Church cemetery.

Read More | Post Comment
Breaking News: Castalia couple charged with felony child abuse
LOUISBURG -- Franklin County investigators arrested a Castalia couple on child abuse charges.
Renee M. Perry, 20 was charged felony child abuse inflicting serious physical injury and filing a false police report.
Her husband, Billy W. Perry, 31, was charged with felony accessory after the fact and filing a false police report.
They were both placed in jail in lieu of a $55,000 bond on Thursday.

Read More | Post Comment
County gets three hospital proposals


LOUISBURG -- Residents, county staff and officials have been presented with three distinct proposals for health care in Franklin County.
Duke Lifepoint, WakeMed and a new, doctor-based entity, Franklin County Healthcare Hospital and Practice Accountable Group, each presented proposals last week that outline how they would provide medical care in Franklin County.
The proposals are available through the county manager's office and will be the subject of an Oct. 6 public hearing on the matter. (They are also on The Franklin Times' website.)


Read More | Post Comment
CAREY JOHNSON, Times Staff Writer
5 projects totaling $11.3 million eyed by school board


LOUISBURG -- After exploring its options and its budget, the Franklin County Board of Education adopted a five-project, $11,292,500 capital improvement project list during a special Thursday night meeting last week.
Early in the meeting, the board was presented with longer-range capital expenditure needs that included 10 projects with a total estimated cost of about $19.2 million.


Read More | Post Comment
GARY CUNARD, Times Publisher

Laurel Mill Principal Genie Faulkner is greeted by cheering kids and confetti cannons

The ambush of Genie ...


LOUISBURG -- Although she's spent most of her lifetime in and around schools as a daughter of educators, student, teacher and principal, Wednesday, Sept. 21, will be one day Genie Faulkner will never forget.
That's the day she got the surprise of her life -- and was named Franklin County Principal of the Year for 2016.
But while the Laurel Mill Elementary School principal's day may have begun well and ended on a high note, there were a few minutes in the middle that were, well, memorable!


Read More | Post Comment
GARY CUNARD, Times Publisher
Forum to offer voters close-up of candidates


LOUISBURG -- The Greater Franklin County Chamber of Commerce is hosting a candidates forum, giving residents a chance to meet those running for elected offices, three of which sort of came out of the blue.
Candidates in commission Districts 1, 3 and 5 all mounted successful petitions to appear on the November ballot as write-in candidates when it appeared after the primary that incumbents Sidney Dunston, John May and newcomer Michael Schriver would have no competition.


Read More | Post Comment
CAREY JOHNSON, Times Staff Writer
Bum knee ends walk for veterans, but 'stay tuned'


YOUNGSVILLE -- During his trek across the state, Michael Boncek has told the tragic story of veterans suicides to anyone who would listen.
Midway through his second yo-yo trek along the Mountains to Sea trail, he decided to listen to his body.
A gimpy knee ended his trip -- but just this one.
"... Today is a bittersweet day as I announce I'm going home," Boncek said Monday. "My knee is injured and it's time I listened to my body.


Read More | Post Comment
CAREY JOHNSON, Times Staff Writer
Taverns were common feature in early 19th Century


During the early 19th century, travelers in the Upper Tar River region sought shelter at night in taverns of varying quality. Many of these establishments also served the local population, offering food, spirits, and the opportunity to socialize.
Rural taverns often were housed in the owner's one- or two-room log or frame house, but those in towns usually offered more sophisticated accommodations.
Towns such as Louisburg, Warrenton, and Williamsboro (in present-day Vance County) were located on roads leading from Richmond and Petersburg to points south.


Read More | Post Comment
Maury York
No word yet on a new health director


LOUISBURG -- The county's Board of Health is closing in on its next director.
The board held a special called meeting on Aug. 31 to discuss potential applicants.
Board of Health Chair Eddie White said members left that meeting agreeing to offer the post to one of the candidates.
White did not disclose the candidate as the offer had not been made or accepted by press time.


Read More | Post Comment
CAREY JOHNSON, Times Staff Writer
Confessed 'sexual predator' sentenced to long prison term


LOUISBURG -- A Selma man who prosecutors called a sexual predator was sent to prison last week, his punishment for arranging a sexual encounter with an underage girl.
Gilbert Vega, 40, pled guilty on Sept. 13 to a handful of inappropriate sex charges in Franklin County Superior Court, the result of an investigation by the Franklin County Sheriff's Office, said District Attorney Mike Waters.


Read More | Post Comment
CAREY JOHNSON, Times Staff Writer
Two possible child abuse cases probed
Franklin County sheriff's deputies are investigating two separate allegations of child abuse.
The first was reported to authorities by representatives from Child Protective Services.
According to authorities, the 15-month-old child was taken to WakeMed on Sept. 10 and doctors discovered the child sustained a leg fracture.

Read More | Post Comment
Sex abuse investigated
Franklin County sheriff's deputies are investigating allegations of sexual abuse, perpetrated by one child against another.
According to authorities, the matter involves allegations of a child less than 13 against a child less than 10.
The matter was first reported to authorities through Child Protective Services.

Read More | Post Comment
Streaker arrested at game
Louisburg police arrested a teenager accused of streaking at a high school football game.
According to a report by Officer D.J. Moore, he was providing security for a game at Louisburg High School on Sept. 23 when someone in the stands, later identified as Naji Hezam Pleasants Al Wadei, removed his clothing, stripping down to his underwear.

Read More | Post Comment
Drug arrest in Louisburg
Louisburg police arrested a teenager on drug charges at a local park.
According to a report by Officer D. Bowden, he was at Riverbend Park the evening of Sept. 24 when he saw a vehicle leaving the back picnic area with only its parking lights on.
Bowden stopped the vehicle and, according to the report, when he approached, there was a strong odor of marijuana.

Read More | Post Comment
VFW launches contest for scholarships
Commander Dennis Mecum of the Wake Forest Veterans of Foreign Wars Memorial Post 8466 announced the kick-off of this year's VFW's Voice of Democracy Scholarship competition.
Local high school students have the opportunity to compete for thousands of dollars in scholarships and a trip to Washington, D.C.

Read More | Post Comment
The Youngsville Fall Festival was a hot draw
UNDER THE HOOD. Kirk Stafford and his daughter, Leah, came in from Garner to get view entrants in the Classic Car Show. Leah, who has her own eyes set on a '67 Super Sport, convinced her dad to make the trip. The car show, food truck rodeo and arts and craft vendors drew impressive crowds to Youngsville on Sept. 24 for the 12th annual Youngsville Fall Festival, held on the grounds of the Youngsville Elementary School and the National Guard Armory.

Read More | Post Comment

KEY PLAY IN THE GAME. Louisburg's Quamon Person (with ball) goes around the left side for the eventual go-ahead touchdown on this play during the Warriors' home victory last Friday night against Southern Vance at Patterson Field.

Louisburg Rallies Past Raiders


ROCKY MOUNT -- With time beginning to run short -- Louisburg turned to Quamon Person to do the heavy offensive lifting during last Friday's non-league home football contest against Southern Vance at Patterson Field.
Person delivered a pair of fourth-quarter touchdowns as the Warriors rallied for a 33-18 triumph over the Runnin' Raiders.


Read More | Post Comment
GEOFF NEVILLE, Times Sportswriter

REEL IT IN. Bunn High School's Victor Dunston (right) tries to collect a reception despite tight coverage during Friday's home decision against Nash Central.

ROSA RUNS TO GLORY


BUNN - Last season, Omar Rosa was a novelty third-down fullback for the Bunn Wildcats -- and quite an effective one at that.
But when injuries depleted the fullback position this fall, BHS coach David Howle bestowed increased responsibilities for Rosa, who was previously more known for his work along the line.
Rosa just keeps getting better and better at his new craft -- a fact that was in evidence during last Friday's 52-36 home decision over non-league opponent Nash Central.


Read More | Post Comment
GEOFF NEVILLE, Times Sportswriter

Louisburg senior Mackenzie Wood

STILL UNBEATEN


FRANKLINTON -- Coach Erica Wammock still doesn't think her Louisburg High School volleyball squad has played to its overall capability.
But it's hard to argue with the Lady Warriors' results to date as Wammock's crew is now 15-0 after securing a road decision Monday against backyard rival Franklinton.
The young, feisty Lady Rams made things interesting, but Louisburg showed its veteran savvy during crucial points as part of a 25-16, 18-25, 25-21 and 25-22 decision at the FHS Gymnasium.


Read More | Post Comment
GEOFF NEVILLE, Times Sportswriter
LC claws back with home win


LOUISBURG -- One of the most important intangibles of being a championship team is the ability to bounce back from defeat -- and Louisburg College displayed that savvy last Saturday during a Region X home men's soccer matchup versus Cape Fear Community College.
Just three days after a tough loss at Spartanburg Methodist College, the Hurricanes rebounded with a 9-0 runaway decision at Ronald May Field on the LC campus.


Read More | Post Comment
Staff Reports
FHS tennis on upswing


FRANKLINTON -- Dale Byrns' enjoyed a successful stretch in the 1980s as a tennis coach at Franklinton High School -- and then spent nearly three decades away from the sport before returning last fall to coach FHS' girls squad.
After a rebuilding campaign that year, the Lady Rams have shown some promise in 2016, going 3-3 overall and 2-2 in the Northern Carolina Conference to date.


Read More | Post Comment
Staff Reports
WALKING THE DOG
Louisburg College now has a fitness walking program that is instructed by cross country coach Jay Koloseus. Several members of the class have donated their time by walking dogs at the Franklin County Animal Shelter. Basketball player Johnnie Harrison (left) and football quarterback Terrance Ervin (right) are shown walking an energetic dog named Xavier.

Read More | Post Comment
MEETING A LEGEND
Several members of the Kerr-Vance Academy volleyball team recently spent time with author Nicholas Sparks during a match in New Bern. Pictured are (back, l to r) Emily Carr, Mr. Sparks, Bonnie Evans and Alexis Reese; (front, l to r) Abbey Boyd, Annie Wiggins, Ashley Dickerson and Sydney Tippett.

Read More | Post Comment
GOLF TOURNEY A SUCCESS
The Jeff Fields Scholarship Memorial Golf Tournament was held recently at Olde Liberty Golf Course in Youngsville. The Farm Bureau Team of Mike Rigsbee, Ben Britt, William Mitchell and Wayne Champion captured first place. At the conclusion of the event, Champion donated the $500 first prize back to members of the Fields family. Pictured are (l to r) Wayne Champion, Lisa Fields, Emily Fields, Dawn Jones and Cameron McGhee, the tournament organizer and member of the Youngsville Fire Department, which sponsored the tournament.

Read More | Post Comment
PLAYERS OF THE GAME
The Franklin County Farm Bureau Insurance Agents presented the Game balls to Omar Rosa (64) and Xavier Clifton (34) of the Bunn Wildcats football team for their outstanding performance on the field during the first two home games of the season against Northwest Halifax and Southern Nash High School. The Farm Bureau agents who visited the Wildcats during a recent practice were (l to r) Wayne Champion, Chris Slack and Jessica Cochran.

Read More | Post Comment
Injury-riddled Rams a winner


STEM -- Even without seven starters unavailable due to injury, Franklinton found a way to get past Granville Central last Friday in a non-conference football matchup.
The Red Rams, who were competing without starting quarterback Kyeon Spencer and running back Tyreese Williams -- among others -- rallied with 14 points in the third period to defeat the host Panthers by a 14-9 margin.


Read More | Post Comment
Staff Reports
LC hoops schedule finalized


LOUISBURG -- Louisburg College's 2016-17 men's basketball season will begin Nov. 5 with a home game against Southside Community College at Taylor Center on the LC campus.
The Hurricanes, coached by Neil Dixon, will play their first seven outings at home.
LC's complete ledger is as follows, with home events listed in CAPS:


Read More | Post Comment
Staff Reports
LET'S DO THIS
Louisburg High School quarterback Max Jones (left) receives a play call from Coach Dontae Lassiter during last Friday's home football decision against non-conference opponent Southern Vance.

Read More | Post Comment
Printer-friendly format
---
---