Subscribe/Access
Features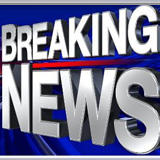 JOHN P. KENNEDY JR.
WARRENTON - John P. Kennedy Jr., 85, formerly of Hillsborough and Charlotte, died Wednesday, April 9, at Shady Oaks Plantation in Warrenton. Kennedy was one of the key figures in creating North Carolina's present system for the governance of higher education. As associate director of higher education, he was the principal legal draftsman of the 1972 law that created the University of North Carolina System, often cited as a model for the country. Kennedy then became the first secretary of the expanded University, serving in that capacity until his retirement in 1987.

Son of Dr. John P. Kennedy, Charlotte surgeon, and Mary Boyce Kennedy, he attended Charlotte public schools and Harvard university. After service during World War II in the army, he earned a master's degree from Cambridge University in England and a law degree from UNC-Chapel Hill. In 1949, he married Barbara Whitby of Cambridge, daughter of Sir Lionel and Lady Whitby. For the first 12 years of their marriage the Kennedys lived in Charlotte, where he practiced law and served as vice-president of the First Union National Bank (now Wachovia).

Kennedy represented Charlotte and Mecklenburg County in the North Carolina General Assemblies of 1959 and 1961.

Kennedy's greatest fame as a legislator came from a bill he introduced in the 1961 session to extend the minimum wage to persons working in laundries, dry cleaning establishments, and hotel kitchens. The House of Representatives debated that bill for a full week and finally passed it. Kennedy's success with that bill led to his being tapped to run for Congress against an incumbent congressman, Paul Kitchen, in the Democratic primary of 1962. Kennedy lost by one and a half votes per precinct.

For 23 years, the Kennedys lived in Hillsborough where Kennedy and his wife, with two friends, founded the Preservation Fund for Hillsborough. The Johnson Headquarters/Visitor Center in Hillsborough, the restoration of the Cameron Icehouse, and the saving of the Eno River corridor within Hillsborough are all evidence of the influence of this group.

In 1995, the Kennedys bought Shady Oaks, an 1812 plantation house in Warren County that is listed on the National Register. The Kennedys have received numerous local and statewide awards for their preservation efforts, including the Gertrude Carraway Award presented by Preservation North Carolina.

Throughout his life, Kennedy was active on many local and statewide boards, including those of the Charlotte Symphony Orchestra, the Mint Museum of Art, the Paul Green Foundation, and State Board of Higher Education. For many years, he was the chairman of the Roanoke Island Historical Association, the organization that produces 'ÄúThe Lost Colony.'ÄĚ He also served as president of the Cherry Hill Historical Foundation.

Kennedy is survived by his wife of 58 years, Barbara Kennedy; two sons, Lionel, a senior Department of Justice attorney in Washington, and Christopher, an administrative law judge in Anchorage, Alaska; daughters-in-law Sherrie Kopka Kennedy and Lynne Marie Gallant; five grandchildren, Kendra and Esther of Anchorage, Alaska; Amelia and Garland of Kensington, Md.; and Lucy Boyce a student at Duke University; and by his sister, Jane Sutton Branson (Mrs Lanier Branson) of Charlotte. The Kennedy's had a third child, Clare, who died in her third year.

In lieu of flowers, memorials in his memory may be directed to Preservation Warrenton, the Cherry Hill Foundation, or Loaves and Fishes.

Arrangements are by the Blaylock Funeral Home, in Warrenton.
Printer-friendly format
---
---