Subscribe/Access
Features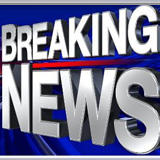 MARTHA M. SPEED
January 23, 1927 – March 23, 2009
LOUISBURG – Martha Ray Matthews Speed, 82, of the Laurel Mill Community, passed away Monday morning.

Mrs. Speed was the youngest of eleven children of the late Hammit Alvious and Lula Spencer Matthews. She was preceded in death by her husband, Senator James D. Speed, and her daughter, Claudia R. Speed.

She was known as sweet, loving and a good friend. She loved life, people and animals of all kinds.

Mrs. Speed was dedicated to many organizations, including Franklin County Chamber of Commerce, North Carolina Museum of History Associates Committee, Sir Walter Cabinet, Person Place Preservation Society, and Lenox Baker Children's Hospital.

Mrs. Speed was strongly and actively involved in politics most of her life. Some of the activities included serving as Chairman and President on several Congressional and County Democratic Committees. She organized the Franklin County Democratic Women in 1961, and was a member of the state organization of North Carolina Democratic Women. Her dedicated involvement in political county, state and social committees and organizations are too vast to list. She was a dedicated member of Louisburg Baptist Church. She was also a former member of Mt. Zion Baptist Church.

Funeral service will be 2 p.m. Thursday at Louisburg Baptist Church with Dr. Reggie Rushing and the Rev. Don McGinnis officiating. Burial will follow at Oakwood Cemetery. The family will receive friends immediately following the service in the Tomlinson Room at the church.

Mrs. Speed is survived by her sons, Tom Speed and his wife, Sara of Boone, Mark Speed and his wife, Camille of Louisburg; grandson, Davis Speed of Boone; sister, Mildred M. Welch and husband, Tommy of Henderson.

Flowers will be accepted or memorials may be made to Louisburg Nursing Center, Resident Council Fund, P.O. Box 629, Louisburg, NC 27549 or Person Place Preservation Society, P.O. Box 135, Louisburg, NC 27549.

Arrangements are by Strickland Funeral Home, Louisburg.

Paid Obituary
Printer-friendly format
---
North Carolina Has lost another Fine citizen...Growing up with Claudia and Tommy,She was always involved in The Gold Sand Community and School....She and The Senator Worked long and Hard Too provide for their Family, Their county and Their State....Ms. Speed will be sorely missed, But She will be in a better place...Bless Tommy, Mark and their Families as they go Forward ...
To the Speed Family, I am saddened to here of the passing of Mrs. Speed. So many positive things come to mind about the Speed Family, Senator, Claudia and now Mrs. Martha. Claudia and I often commuted to work together from Louisburg to Raleigh and as colleagues working for DOT. We shared many family stories and I often talked about how appreciative I was when I learned that while Mrs. Speed served in her capacity with Lenox Baker Children's Hospital, she provided my son with leg braces while he was a patient in the hospital back in the early 1980's. I was told that my son needed braces and I worried, how in the world could I afford to pay for them and one day while visiting my son in the hospital, a nurse approached me and said "your sons braces have been paid for". An angel name Mrs. Martha Speed answered a prayer for me and my family.

I'm confident that Mrs. Speed will meet other family members in Heaven and say "well done".

So sorry to read about Martha Speed's death. She was a model of active citizenship, and I'm proud to say that her example has been a source of motivation for me for many years. May she rest in peace.
---