Subscribe/Access
Features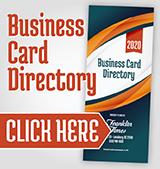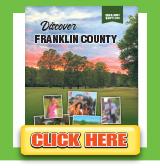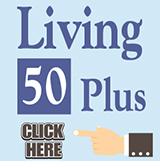 The tangled politics of 'Burngate'
Dear editor:

The Times' article of Jan. 23, 2014 covering the destruction of the molding courthouse records fails to answer a critical question: Why is the Tea Party ignoring Clerk of Court Patricia Chastain's role in the destruction of the records while attacking Angela Harris, our respected county manager?

Consider these facts that are uncontroverted and un-denied by Tea Party spokespersons:

On Nov. 15, 2013, Chastain completed an AOC-A-119 "Request for Approval for Destruction of Records" which certified the records listed could be destroyed.

Chastain certified that the records had been microfilmed or scanned and were appropriate for destruction.

The Administrative Office of the Courts approved Chastain's request to destroy the records on Nov. 21, 2013.

The Clerk of Court directed the AOC's approval to Ms. Harris for the county to destroy the records

Despite these facts, a cabal of Tea Party activists led by Roger Lytle and Steve Trubilla called for the resignation of County Manager Harris for the decision to destroy the records.

In response to this unfair attack, Harris defended Chastain in an eight-page letter detailing the sequence of events and factors that went into the decision that was made by Chastain.

Despite Ms. Harris' public report, Tea Party supporter Diane Torrent kept the drumbeat focused on Ms. Harris by arguing that "I don't see at any time where she (Angela Harris) took responsibility for what she did and she is the one who made the final decision."

Ms. Torrent is orchestrating the Tea Party's underhanded assault while ignoring the facts to destroy the career of Harris as a means of protecting the political career of Chastain. Why?

The Tea Party is not holding Chastain accountable because she has a close political relationship with the Tea Party. Trubilla has written several articles praising Chastain over the past several months. Diane Torrent is one of Chastain's closest personal friends. In fact, Chastain entrusted Torrent with a key to the courthouse and even allowed Torrent, who is not a government official or employee, access to sensitive courthouse records.
While The Tea Party ignores Chastain, the May Democratic primary for Clerk of Court gives voters an opportunity to evaluate Chastain's destruction of records and giving access to court documents to a close personal friend.
Democratic primary voters will want to ask Chastain why she gave Torrent, a private citizen, the key to the courthouse and access to sensitive records. Democratic primary voters will want to know why she requested destruction of the records then stands mute while the Tea Party unfairly maligns Harris for following Chastain's request.
Finally, Democratic primary voters will want to know how much money Torrent raises and contributes to Chastain's political campaign.
Chastain's failure to correct the unfair Tea Party attack reveals a very real lack of political courage. She sacrifices the truth to her own political ambitions.

Doug Berger
Youngsville
Printer-friendly format
---
February 06, 2014 at 1:46pm
Mr. Trubilla, I dare say that you are one of the people who is an expert at stretching the truth. When you put something in the paper, you don't have facts to back it up. As in the comment about all the 'friction between the County manager & Chuck Murray.' When confronted about this, I believe your answer was "Well, when two folks work together for such a long time, there's bound to be friction." I guess this was just a figment of your imagination. Or, when you say that "There can and should be no doubt that influence peddling and/or corruption exists at many, if not all levels of Franklin County government". What evidence do you have or FACT behind that statement? Are we all crooks or involved in corruption or influence peddling because we are county employees? You say you get your
'information' from someone at a high level of county government. I guess the Franklin Times had to fill up some space since Asher is gone. Bad choice in my opionion. Maybe you should find a more trustworthy and knowledgable source for your 'facts' and then go back to whatever hole you crawled out of. And you STILL owe a lot of dedicated Franklin County employees an apology. I will not comment any more on this. You are not worth my time.
February 07, 2014 at 10:35am
Let's leave Steve out of this 'burn gate' matter, as he just writes the facts. There is no 'sane' reason why these 'rocket scientists' who draw their pay checks from the taxpayers should have burnt those records. Either they are fools or they think we are and either way they should be fired. So, jessieboy, unless you have information that we don't, put a stopper in it and butt out.




February 08, 2014 at 2:46am
Opinions will vary on the course of events on this. Mine are, some politicians, are now posturing for their agenda.

Generally when this is being done most will see it for what it is.

Then there are those that have personal friends, people they work with, went to school with, or even family members, they want to stand up for.

The right or wrong of things really does not matter to them.

This too is generally not to hard to see for what it is.

My initial inclination is to reply to anyone the comments on my commentary. It would seem appropriate and courteous to do so.

Some posts simply do not merit a reply. There is no point in trading insults.

I have found generally it just causes more hard feelings, and never ends well.

Most people in Franklin County, to include county employees, and officials are good, honorable and hardworking. I suspect many of them are just plain tired of those that are not.

In this respect Franklin County is not unique. I believe the same is true of most places.

Anyone interested in reading about the history of politics in Franklin County may find this book interesting.

Franklin County History 1779 - 1979 by Pearce - North Carolina - NC Photographs

You will find most of what is playing out today is very similar to what has played out it this past.





February 20, 2014 at 2:00am
Leaving JessieBelle's personal diatribe aside, has no one noticed that Doug Berger's letter to the editor was totally out of line? Not to mention inappropriate. If I 'm not mistaken, our clerk of court is a Democrat. Since when do democrats have any connection with the Tea Party? That statement was repeated throughout his letter, with the obvious intent of creating hard feelings toward our clerk of court. He wasn't particularly clever there. Also I believe that our clerk of court was appointed to her current position only eight days prior to the discovery of the massive mess that had spent decades in our courthouse basement collecting mold. Her efforts in her first few days of her position did in fact manage to save quite a few historical documents. It's sad and unfortunate that other officials in this county did not relegate the same level of importance to the situation that she and our Heritage Society did. But why was it neccessary for her to have to come into a position that had been held for many years and focus on cleaning up such a mess in the first place? And I do not say that lightly. From the descriptions in the numerous articles written, it was literally a moldy mess. Did no one employed at the courthouse prior to May 1 when Ms. Chastain arrived not realize there was a problem? We had a clerk of court that had held that position for years. Why was it even an issue that needed to be addressed. Perhaps Mr. Berger should focus on finding out why the courthouse was in such disarray for such a lengthy amount of time. Mr. Berger who is also a member of the Democratic party seems overly concerned with throwing a fellow democrat who is up for election, completely under the bus. Is this behavior of his so typical that no one realizes just how out of line his letter is??? Surely the Democratic Party has guidelines for conduct within their party that should hold him somewhat accountable to maintaining some amount or degree of professionalism. I am frankly alarmed that he would feel free to so obviously attempt to derail a fellow party member's upcoming election campaign for the sole purpose of propping up Ms. Harris. Especially as Ms. Harris has proven herself quite capable of looking after her own interest for many years now. Instead of Mr. Berger spending so much time focusing on getting involved with his rather skewed version of the blame game... perhaps he should focus on performing his own job in a professional manner consistent with the expectations of HIS employers, (we the tax payers) As for his comments about the clerks office "remaining mute" while poor Ms. Harris gets blamed... I would imagine Ms Chastain has been busy performing the day to day duties that her position requires. She was evidently delayed as she had a bit of housecleaning to attend to first. Also of most importance and as he stated above, he seems to think the voters of this county will have an issue with her actions. Surely he realizes the voters of this county are intelligent, independant, thinking adults. Actually the issue THIS voter has is this... wondering why in the world a newly appointed clerk of court had such a "housecleaning" mess to attend to her first few days in office. I am not a democrat, but frankly the whole mess has me ABSOLUTELY AND POSITIVELY favoring Ms. Chastain's continued presence as our Clerk of Court. She certainly jumped in and attempted to rectify a situation in the first few days of her appointment that had been problematic for many years. Which, just to clarify, was the presence of historical documents that had quite literally been molding away for decades prior to her arrival. I'm actually wondering if given a full term by this county's voters, how much more can she "clean up" and accomplish?? Hopefully the public can see through his rather confusing and sloppy attempt at sabotaging her position.
---