Subscribe/Access
Features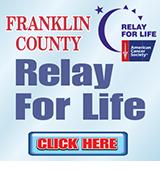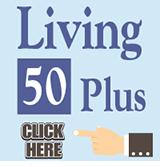 Spring Sing!
Saturday, April 27, 2019 8:30 am EDT
Description: Spring Sing 2019
If you love to sing, don't miss this very special opportunity to make music with fellow choral singers in our community. The workshop will be Saturday, April 27 at St. Catherine of Siena Catholic School in Wake Forest and is open to school, church, and community singers high school age and up. (Share this printable 2019 Spring Sing Flyer with other interested singers.)

Popular choral clinician and composer, Sally K. Albrecht will again lead this exciting one day choral workshop and concert event.

Sally-Albrecht-for-Spring-Sing-Registration-formSally K. Albrecht is a choral composer, conductor, and clinician, especially known for her work with choral movement. An annual recipient of the ASCAP Special Music Award since 1987, Ms. Albrecht has more than 550 popular choral publications in print, 75 larger elementary songbooks and musicals, plus 20 instructional choral movement DVDs. She has directed and staged the half-time show singers performing during two Florida Citrus Bowls, and has conducted hundreds of honor choir events, including festivals at Lincoln Center, Carnegie Hall, and The Kennedy Center. For over three decades, she was the Director of School Choral and Classroom Publications for two major educational music publishing companies, most recently for Alfred Music.

A native of Cleveland, Ohio, Ms. Albrecht received a B.A. Degree from Rollins College (FL) with a double major in Music and Theater. From there she moved to the University of Miami (FL), where she received both an M.A. in Drama and an M.M. in Accompanying. She was an accompanist for Fred Waring and has taught in the music departments at Oakland University (MI), Jersey City State College (NJ), and Meredith College (NC). Ms. Albrecht has worked with literally thousands of teachers, presenting sessions at music conventions and choral music workshops in over 40 states, Canada, Singapore, and Australia.

Ms. Albrecht and her husband, composer/arranger Jay Althouse, currently enjoy living in Raleigh, North Carolina. They were thrilled to have their composition I Hear America Singing! performed during the 2009 Presidential Inauguration Ceremonies. In 2015, her Domine Deus was sung by the Archdiocesan Children's Choir as the Pope arrived at the Cathedral Basilica of Saints Peter and Paul in Philadelphia. In 2016, her composition This Is the Day! was premiered by the Texas Choral Directors Association Elementary Honor Choir. Most recently, I'm Bound for Glory! was premiered under her direction at Carnegie Hall by the WorldStrides OnStage Honors Junior Choir. Ms. Albrecht currently serves as the Foundation President of the Board of Trustees for the Omicron Delta Kappa national leadership honor society, and she is a proud recipient of their Pillar of Leadership award.

When: Saturday, April 27, 2019
Time: 8:30 AM – 4:00 PM
Concert: 4:00 PM
Where: St. Catherine of Siena Catholic School Fellowship Hall, Wake Forest, NC
Who: Open to School, Church, and Community Singers—High School, College, and Adult
Cost: $25/Person Covers Participation, Music Packet, and Lunch (Cost is $20 for High School and College registration)
Special Offer: Director attends free if he/she brings eight (8) or more singers!
Registration Forms: Printable Registration Form
Updates: Keep checking the NPC website for additional information.
Questions: Email Jackie Finegan or Judy Miller at springsing@npchorale.org

Date:April 27
Time:8:00 am - 5:00 pm
Event Categories:Concert, Workshop
Event Tags:choral, chorale, music, sing, workshop
Venue:St. Catherine of Siena Catholic School Fellowship Hall
600 W. Holding Ave.
Wake Forest, NC 27587

For more on this event, click here.