Subscribe/Access
Features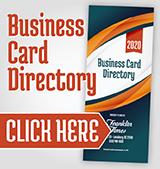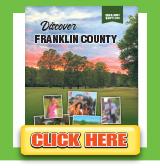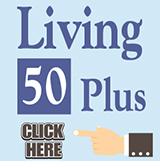 How many more 'hits' can our image stand?
Sometimes it doesn't take a crystal ball to know some things just aren't going to end well.

And, as much as I hate to say it, the buzzard-shooting scheme in Franklinton has public relations disaster written all over it.

Heaven help us all if the national media — and the late night TV pundits — pick up on that story!

After months of watching North Carolina becoming the target of one-liners and cheap shots being fired indiscriminately, handing out another story idea is just scary.

The idea in Franklinton — which comes, by the way, as the state is holding vulture appreciation days down east — is to discourage the buzzards by shooting some and hanging up the carcasses as a deterrent to their live cousins.

Wow. Since the birds are scavengers who survive by eating carrion, isn't that like providing a free, quick buffet or at least an appetizer?

Although buzzards are a protected species, apparently they aren't all THAT protected, especially in North Carolina where environmental and common sense regulations are melting away like ice on a hot summer day.

My advice to Franklinton — and my hope for our state — is to find other ways to solve problems without becoming a national laughingstock or target of cheap one liners.

These birds are scavengers ... cleaning things up, covering trash dumpsters and lessening the time road kill lingers along the highway should eventually cause the birds to move on. Some research also indicates that hanging a crow decoy upsidedown may be even more effective than using a dead buzzard.

While they're around, of course, buzzards perform a valuable service by tidying up the mess we, and sometimes nature, make and lessen the possibility of flies, disease and smells that are far worse than the sight of the occasional buzzard.

And if you want to learn something about buzzards/vultures from the pros, the North Carolina Aquarium at Pine Knoll Shores is holding a program this weekend to spread the word about the virtues of vultures and the problems they face.

Aquarium visitors can get info on how to help vultures, experience close-up encounters with live vultures, make a craft vulture to take home and enjoy a host of other programs and even a movie about vultures.

If you'd like to learn a bit more about these "image-challenged" birds, that might be a good place to start.

Maybe I'm just weird, but I've always been fascinated by buzzards riding the winds in continuous circles as they search for their next meal — or just enjoying what must be an incredible aerial view. As a kid, I often wished that we humans had the same flight ability.

Besides, there is nothing like the sight of buzzards circling the garden while you weed the butter beans to inspire you to work just a little faster so you're not mistaken for lunch! It's not nice to give false hope to a hungry buzzard, although I suspect I've been guilty of that!

You have to admire their patience, though, and respect their role in the natural way of things.

Even to a country boy, shooting them and hanging them up as anti-bait just doesn't sound right.

And if PETA and some of the other fringe groups get wind of this one, well ... let's just say it's not going to end well for Franklinton's image.

Speaking of not ending well, the city of Raleigh stepped into a rather large "cow pie" over the weekend when the powers that be ordered police to stop church groups from handing out coffee and breakfast sandwiches to the homeless in Moore Square Park.

Now, that ain't gonna end well either!

The new administration in Raleigh — the same one that canned former City Manager Russell Allen despite his long, enviable record of phenomenal successes — apparently is every bit as tone deaf as the leaders in the General Assembly.

Keeping Christian groups from helping the less fortunate is about as politically shortsighted as the ham-handed way Raleigh Mayor Nancy McFarland has tried to explain away this latest controversy.

Sorry, Madam Mayor, but no amount of explaining is going to make the sudden ambush and exiling of church folks helping the needy sound any better than it smells! File this one under stupid politico tricks — and it's not the first in recent months.

We expect to see Raleigh and its "don't feed the homeless" crowd on late night TV any day now — and it's another black eye for our embattled state.

The church groups had been reaching out to the homeless for at least six years with nary a problem — and precious little outside notice.

Now everyone across the nation has been given a license to ridicule Tar Heels as selfish, self-centered and so backward we are trying to restrict voting, dismantle public schools and abolish the regulations that protect our beautiful environment.

You can bet it's only a matter of time until some fast talking goofball on the tube will point out that we shoot buzzards and starve the homeless as well.

And, come to think of it, there's not much we can do to stop all that.

The truth hurts!

Okay, it's Labor Day weekend. (Believe it or not!) Enjoy the beautiful weather and try to ignore the Almanac's predictions about a cold, bitter winter on the horizon!
Printer-friendly format
---
August 29, 2013 at 7:45pm
Ain't it the truth.
---