Subscribe/Access
Features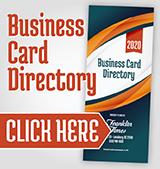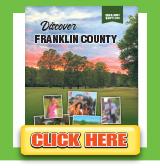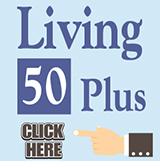 State tier system flawed, but numbers scary
In a partial answer to a question posed in a Page 1 story in last week's edition, don't pay too much attention to the state's ranking of Franklin County as either Tier 3 to Tier 2.

The state uses a poorly designed ranking system that doesn't measure what it professes to accurately — but some of the data used is worth pondering seriously.

In that story last week, ace reporter Carey Johnson posed the question about whether Franklin County got a "diamond or a lump of coal" from its downgrade from Tier 3 to Tier 2.

The rankings are done by the state Department of Commerce and are used to determine grant eligibility and other assistance.

North Carolina is divided into three tiers, with one being the poorest and three being the richest.

Believe it or not — we'll explain why in a minute — Franklin County has been in the richest category, Tier 3.

Tier 3 counties are not eligible for as many grants and other assistance to industries wanting to locate in them because, theoretically at least, they don't need the assistance.

Well, that's a badly skewed system since it uses indicators that do not really measure the economy in counties like Franklin.

Clearly, Franklin County has never been a Tier 3 rich county — and one could make the case it doesn't even qualify for Tier 2 on its own.

However, the way the ratings are compiled, the fact that so many Franklin County residents leave the county every day for good-paying jobs in Wake or other counties, theoretically boosts our local economy so it would appear we may be "richer" than other measures might indicate.

In affect, it's the "band wagon" effect where Wake's much stronger economy drags us into a higher category — and makes us eligible for fewer grants and other assistance that would grow our local economy.

It's another of those regional concepts that the state plays with and often we get the short end of the stick in these games.

But there are some numbers in these rankings that should send a cold chill down the spines of anyone who wants to see Franklin County's economy improve.

Here are a couple of troubling examples:

The county's population growth dropped it from 11th to 27th in the state.

That's a huge deal — and it's one of the factors that many developers use when planning commercial or residential projects.

Plus, the median household income dropped the county's ranking by 14 positions.

That's another significant figure because a drop in median household income of that magnitude is huge — and should be taken as a red-flag warning that our economy is going down quickly!

So, from my spot here on the Boulevard, my suggestion is not to worry much about the state's very flawed tier ranking system BUT be very concerned about some of the numbers that were used.

We were never a Tier 3 county despite what the state said — and are quickly headed toward Tier 1 designation.

That means we'll be eligible for more state aid — but it also means our local economy is headed in exactly the wrong direction.

Keep that in mind, especially as we move into a new year!

By the way, if you want to review Carey's comprehensive story on this issue, it's available on our website under the archives button for the Dec. 5 edition.

Entertained by tech!

Monday night's board of education meeting was entertaining, something one can rarely say about such sessions.

Monday was the long-awaited — and rehearsed — debut of the board's highly anticipated paperless meeting technology, a project that has been in the talking stages for months.

While the meeting was entertaining and generated a few chuckles, those chuckles may vanish when I get the results of an open records request to determine what this cost taxpayers. I'll let you know when I know.

Things began to change last week when I got an e-mail notice of the meeting, but no agenda.

When I asked for an agenda, school folks said they couldn't send one because their new "paperless software" wouldn't allow them to export the file to a PDF or other format that would be easy to e-mail.

Instead I was directed to the district's rather confusing website — and eventually figured out (with help) where the agenda was hiding.

But when I tried to print it, I could only get part of it to print, making covering the meeting a bit of a mystery.

Not to worry, I was told, the agenda will be projected on a large screen during the meeting.

It was, for a couple of minutes only to disappear when other images replaced it, never to return.

Okay, after four decades of covering these sessions, I can deal with no agenda.

When I got to the meeting, every board member's desk — and several administrator's desks as well — were filled with brand, spanking new laptop computers.

Uh, Oh, I wondered, what did those cost?

Then the meeting began and we got through the moment of silence and pledge of allegiance without problems but when it came time to adopt the evening's agenda — usually as routine an item as there is — the wheels came off the new system.

No one could figure out how to vote on the new computers!

In a minute, Interim Superintendent Randy Bridges, chairman Gil Johnson and PR guy Joe Baisley were crowded around one laptop, trying to figure out how to cast a simple vote to adopt the agenda.

Getting bored, I picked up a camera and began shooting photos of the school district's brain trust at work — while school attorney Boyd Sturges loudly protested that no photos should be taken.

Of course, telling a reporter not to take pictures in an open meeting will cause the devil in any of us to reign supreme! I turned the camera on Boyd, to the delight of the audience who got a good chuckle out of it all. (I think Boyd was just kidding about photos but a moment of levity was needed about then.)

Ultimately, the board scrapped the electronic voting effort and went back to the old-fashioned voice votes of yesteryear. (Yeah!)

Monday's meeting was routine and non-controversial, so we got through this debut of paperless of technology.

But after covering such meeting for a very long time, I can't help but wonder if all that expense was worth it just to save a few sheets of paper.

Plus, from what I've seen so far, this system will make it much more difficult for the audience to keep up — and to know what the board and administrators are doing.

The screen where the information is sometimes projected is, to be kind, not clear and is very difficult to see from much of the room.

Plus, if you can't get paper copies of reports, agendas and the like to the people who really need them, it would appear that this software is fatally flawed.

By the way, it's been at least a decade or more since I've seen software that would not export data so if this really isn't possible with the school district's new system, there are major problems that will become controversial.

After watching for an hour and a half or so, I came away wondering if this is "technology for technology's sake," and not a tool to help improve educational opportunities for children.

It's something I fear I'm seeing more and more often in school systems.

Bottom line: No software or computer system in the world will ever replace a good, caring, well-prepared teacher. And when you're losing 20 percent of your teachers every year like Franklin County is, maybe there is a better way to spend money than on laptops and software that are used an evening or two a month.

Time will tell.
Printer-friendly format
---
---