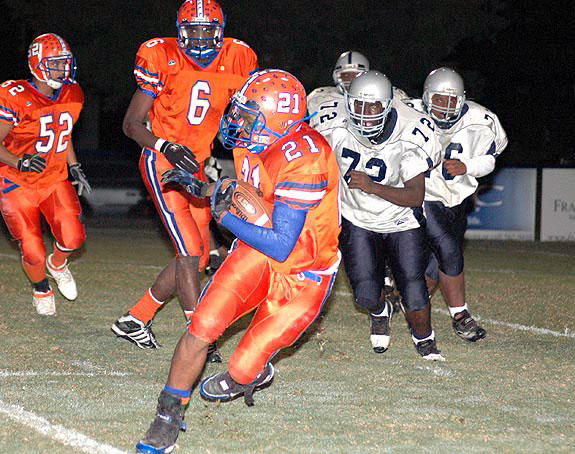 LOUISBURG -- Before celebrating their first Tar-Roanoke Athletic Conference championship since 2007, the Louisburg Warriors first needed to take care of a Small matter Monday at home against league rival Northampton West. Greg Small saw to it that LHS wrapped up the TRAC's regular season title as he rushed for 167 yards on 18 carries and caught a touchdown pass late in the first half to propel the Warriors to a 24-6 decision over the Hurricanes, who are no longer coached by Robert D. Hasty.
BUNN -- Bunn may have been undermanned, but the Wildcats had more than enough offensive firepower to explode past Roanoke Rapids Monday. The Wildcats were playing without starting quarterback Levon Stanley (finger injury) and halfback Chris Fleurmont (violation of team rules).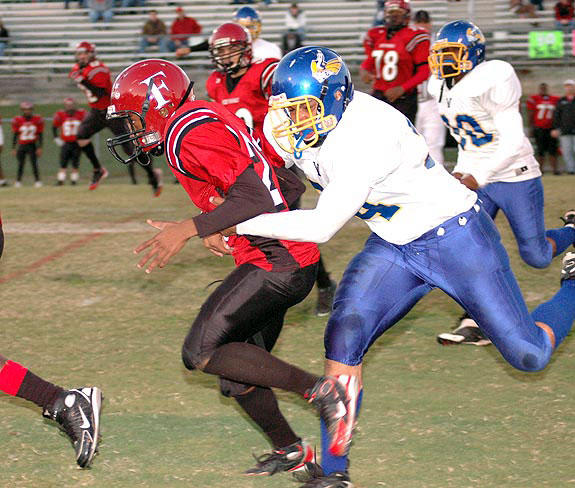 FRANKLINTON -- Franklinton had a chance to solidify its postseason standing with a home, Senior Night victory Monday against Northwest Halifax. Instead, the Red Rams are part of a muddled mess in the Northern Carolina Conference standings heading into the final week of the regular season.