FRONT PAGE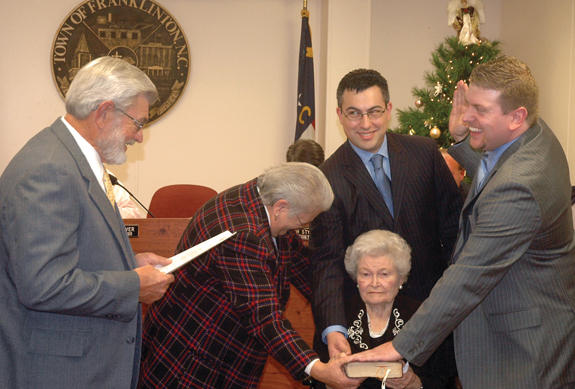 Franklin County, its school systems and municipalities are all facing big issues going into the new year.
Newly-elected leaders or those thrust into positions of power said they are ready to roll up their sleeves and get the work done.
"I am very instant gratification," said newly-elected Franklinton Mayor Elic Senter. "I'm very eager to start working with the town board.
"I have things I want to do and like to see get done, but I also want to see what commissioners want to see done.
"I'm eager to meet with them ... and put our plans together."
Franklin Regional Medical Center, by the end of the year, had made its attempt to comply with a hospital purchase agreement made in 1986.
Franklin County sold what was then Franklin Memorial Hospital to Health Management Associates (HMA) for $1.86 million. Franklin Regional Medical Center operates the hospital under HMA's umbrella.
The father of an Ingleside man mistakenly declared dead said this week that he had hoped the matter would not have wound up in court.
Larry Green was hit by a car as he walked home from a store on the night of Jan. 24, 2005.
Paramedics declared Green dead and the county's medical examiner, Dr. J.B. Perdue, ignored signs of life, according to the lawsuit filed Dec. 6.
SPORTS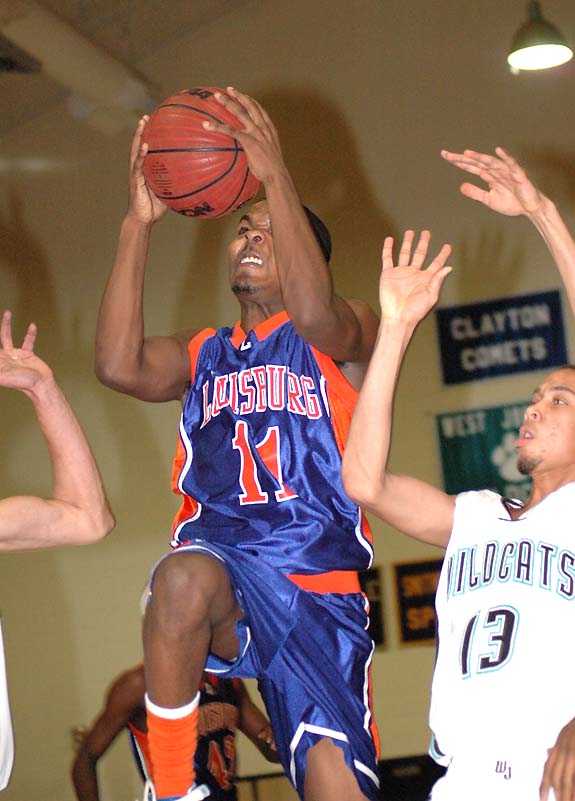 BENSON - During the post-game ceremony, the West Johnston Wildcats were presented with the first-place trophy after winning their own tournament -- the West Johnston Holiday Invitational.
Tourney organizers should have added a complimentary bottle of Windex for the glass-cleaning Wildcats.
LOUISBURG -- Aside from the four years he spent as a student at Guilford College, James Collier has lived in Louisburg his entire life.
Collier, who now serves as the Louisburg High School Athletic Director/girls basketball coach, is considered one of the area's top LHS historians.
But even Collier couldn't remember the last time LHS won a Girls Christmas Tournament.
If it has ever happened.

FRANKLINTON -- The Franklinton Lady Rams will begin their 2008 softball season Feb. 26 with a road game at perennial power South Granville.
FHS' complete fast-pitch worksheet is as follows (home games at the Franklinton Recreation Park are listed in CAPS):
CLAYTON -- Since it was the final game of a long tournament day, it was almost fitting that the clock struck midnight on Bunn's two-year Cinderella story at the Clayton News-Star Holiday Invitational.
Bunn -- the two-time defending champion -- lost for the first time in seven tries at the event last Friday, and host Clayton would be the culprit.
Week of Dec. 30-Jan. 5
High School Basketball
WEDNESDAY Louisburg at Mattamuskeet 6 p.m. Franklinton at Bunn 6 p.m.
COMMUNITY NEWS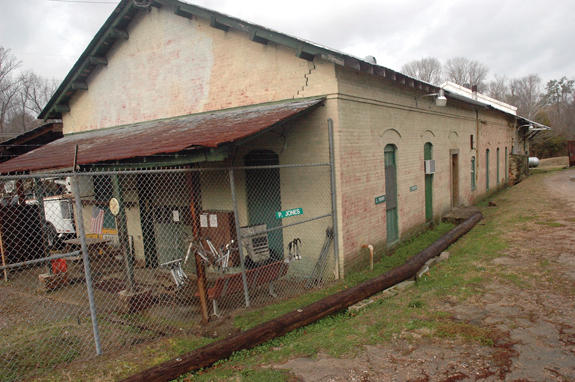 Although Louisburg staff is moving forward with plans to renovate a building to house its public utilities operations, the town will not forget about its old resources.
At the Town Council's Dec. 17 meeting, the board agreed to spend $16,350 to secure the leaky roof at the current building on Sunset Avenue.
North Carolina Farm Bureau's 2007 annual meeting and convention was the highlight of a policy development season for the more than 1,000 members from across the state who attended.
These members of the state's largest general farm organization talked with and listened to candidates for the 2008 election, cheered on contestants in young farmer competitions, watched the awards ceremony for member achievements, and voted on the organization's policy positions for 2008.
For the third year, the Franklinton Woman's Club is sponsoring its annual arts contest for art students at Franklinton High School. The club is hosting a public reception on Jan. 6, from 2 to 4 p.m. at the old Franklinton Train Station. The students from Franklinton High have entered about 80 works from the fall semester in this juried show.
Following are some cases adjudicated in Franklin District Court recently:
FRANKLINTON — Interim Town Manager Larry Carver delivered commissioners a message just before Christmas that looks like a lump of coal.
In the summer, a dwindling water source forced the town to adopt voluntary water conservation efforts, including a decision to severely cut back water it provided to Novozymes.
CARTOON CAPTION CHALLENGE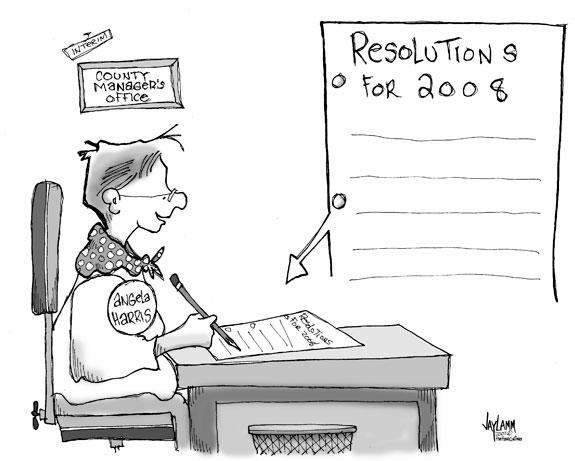 This is your opportunity to be an editorial cartoonist. Each issue, we will post a cartoon without a caption and you get to fill in the punchline. Here are a few guidelines that may help you submit the funniest line...