Subscribe/Access
Features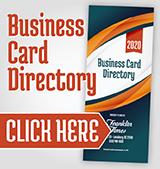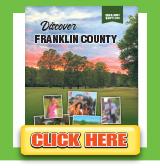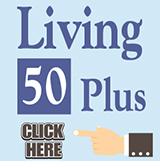 Man gets life for home invasion, shooting
LOUISBURG — One suspect in a home invasion shootout will spend the rest of his life in jail.

The case against his accomplice remains pending.

Last week, a jury found Walter Eugene Spinks guilty of assault with a deadly weapon with intent to kill inflicting serious injury, attempted robbery with a dangerous weapon and possession of a firearm by a convicted felon.

Spinks, prosecutors said, has a significant criminal history and was tried as an habitual, violent offender.

As a result, the 63-year-old was sentenced to life without parole.

"We definitely wanted him in jail as long as possible," said Assistant District Attorney Kristin Peebles, who prosecuted the case along with Assistant District Attorney Annette Sellars.

Because of medical concerns and DNA evidence, the case took more than four years to get to trial.

According to investigators, Spinks and another man, Wilbert Lee McClain, both of Fayetteville, posed as members of a law enforcement tactical entry team, breaking into a property in the 8600 block of N.C. 39 South in the Pilot community, breaking up a card game in April of 2009.

The property was equipped with surveillance cameras, so the people inside were waiting on the suspects.

When it was determined that Spinks and McClain were not officers and, instead, intended to rob the players, one of the men inside pulled out a gun.

A gunfight ensued and one of the occupants, a Raleigh man, was shot in the leg.

During the melee, though, the Raleigh man fired his own shots, hitting Spinks, investigators said.

The surveillance footage showed what appeared to be Spinks trying to get back inside the property and fire more shots, but his gun appeared to jam.

"Luckily," Peebles said, "it wasn't a murder."

Deputies concluded the occupant's shooting was self defense, and he was not charged.

The camera surveillance provided one piece of the prosecution's evidence.

Spinks' gunshot wound proved to be another.

According to Sellars, Spinks had driven the few hours to seek treatment for a gunshot wound in Harnett County.

He told authorities there that he had been robbed and shot on the side of the road, however, investigators did not find evidence to confirm the story.

Spinks' unbelievable story, Sellars said, combined with the shooting in Franklin County, led authorities to peg Spinks as a suspect.

Spinks, according to authorities, brushed against a doorway, leaving his blood at the scene.

A forensics expert said it would be a trillion to one that it was left by someone else, Sellars said.

The final piece, Sellars said, was that witnesses described a black Mercedes leaving the scene.

Spinks, prosecutors said, had a black Mercedes registered in his name.

"All those things were key in (proving) this case," Sellars said.

Prosecutors said Spinks had gone through at least two medical matters following his arrest, which delayed the trial, along with waiting for DNA evidence.

Prosecutors also offered Spinks a plea arrangement, which included significant time, they said, but the defendant rejected it.

"At his age," Sellars said, "it would have amounted to a life sentence."

Spinks, who was convicted of armed robberies in the 1970s, took his chances with a jury, instead.

It was not clear when McClain, 48, would have his day in court.
Printer-friendly format
---
---