Subscribe/Access
Features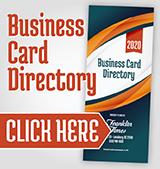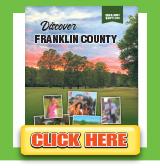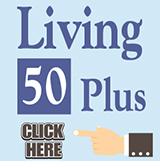 Millions of millipedes? Steps to slow the invasion!
It is millipede season in North Carolina.

'Millions of millipedes' may be an exaggeration, but when they are crawling up YOUR walls and into YOUR house it may seem like an invasion by millions.

The most common millipede that invades homes in central North Carolina is the 'garden millipede,' which is about one inch long and brownish black in color.

Millipedes can enter homes in large numbers, but they do not bite, sting, transmit disease, or infest food, clothing, or structurally sound wood.

Millipedes, when disturbed, curl up into a 'C 'shape. They also emit an unpleasant odor when disturbed.

Millipedes get their name from their numerous legs, and while they do not have a thousand legs as their name suggests, they do have two legs per body segment.

Their insect cousins, centipedes, have only one pair of legs per segment.

The key to understanding any insect or wildlife problem around the home is to recognize that insects and animals need food and cover to survive and thrive.

Remove the food and cover and your insect and animal problems will usually go away.

Millipedes spend the winter as adults and lay their eggs in the spring.

Individual millipedes may live for several years, and they are attracted to dark, cool places that are rich in organic matter, like compost piles and heavily mulched landscape or flower beds.

Millipedes usually go un-noticed in the home landscape, but when conditions get either too wet or too hot and dry millipedes go on the move, moving up the sides of houses, into car ports, or up onto porches and into people's houses.

When millipedes go on the move, people discover that their houses are not quite as 'tight' or insect-proof as they thought. Millipedes love to enter homes via expansion joints and moisture vents in foundations.

They are adept at finding openings in the bottoms of sliding glass doors and on the thresholds of standard doors and windows. If you have millipedes in the house, it means that they are breeding just outside your house and they are looking for a more favorable environment, and they have found ways to get inside your house.

While millipedes do not survive for long inside houses, they can become a nuisance, and may enter in large numbers.

To manage millipedes it is best to reduce favorable conditions for them to breed and to deny them access to the home.

The most effective control measure is to minimize moisture, organic matter, and hiding places adjacent to the house, particularly next to the foundation. Avoid placing organic mulch next to the foundation. Instead, maintain bare soil for the first 8-12 inches next to the foundation, or even better, place washed rock several inches deep for 8-12 inches next to the foundation to keep the area clean and dry.

Make sure water is flowing away from the house by keeping gutters and downspouts clean and by sloping soil away from the house so water flows away.

Remove any and all organic matter next to the house – including firewood, boards, dead grass, or any shrub or flower that is close enough to touch the house. These measures will also help control other unwanted pests such as ants, roaches, and termites.

Reduce moisture levels under the house by making sure high efficiency furnace and air conditioner condensate water drains away from the house and make sure the soil in the crawl space is dry and is covered with plastic.

If your house has foundation ventilation, make sure you manage the vents to lower moisture under the house by opening the vents in the spring and fall and closing them in the winter and humid summer.

A non-toxic way to control millipedes is to clean the area adjacent to the foundation and apply a thin layer of diatomaceous earth next to the foundation.

Diatomaceous earth will kill millipedes by causing them to desiccate and die.

Application of insecticides in the home is not going to stop millipede invasions.

While application of insecticides to the soil adjacent to the house will have some effect, altering the environment adjacent to the house is a much more effective and safer way to control millipedes.

Remember, remove the food and cover millipedes need and the millipedes will go away.
Printer-friendly format
---
'Severn Dust' applied around the foundation works wonders also!
---