Subscribe/Access
Features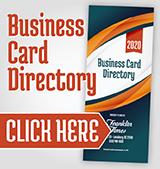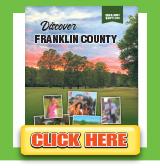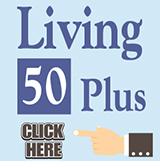 Five seek school board seat
Interviews of the five persons who have expressed an interest in serving on the Franklin County Board of Education will begin at the school boards Aug. 12 meeting, according to Gil Johnson, chair of the board.

The board is currently short one at-large member following the recent resignation of long-time member Dannie Williams.

After accepting applications for a month, and receiving five, the board is planning to interview those interested and make a decision at either its August or September meeting.

Those expressing an interest were:

• Rosemary Champion, who was a finalist in the last board member selection process. A banker, she is a resident of White Level Road, Louisburg, and said she "would be a strong advocate for the school system, the staff and the children."

Champion, noted that while she is not a native of the county, her children and now her grandchildren attend school in District 3.

"As a business woman I understand how important it is to have good schools," she said.

• Thomas J. Flaherty, a resident of Barham Hollow Drive, Wake Forest. He is an eight-year resident of the county and has children enrolled in the school system.

"I feel it is's important to actively participate in the future success of our Franklin County schools and view this as an opportunity to personally help foster and contribute to their continued development," he said in his application.

• William Jackson III of Dreamcatcher Trail, Youngsville.

A 12-year resident of the county, Jackson said his background includes a business degree in management from Keystone College with 30-plus years in union and government contracts.

In addition, he noted that he has been a member of various civic clubs, elected as a township auditor and served as a member of the Blue Ridge School Board in Susquehanna County, Penn.

• James A. Beard of Scotts Pine Circle, Wake Forest. Beard was an exceptional children teacher in Franklin County schools from August 2003 to June 2012 and now teaches in Wake County Schools.

He also has been an adjunct professor at Vance-Granville Community College since January 2007.

Beard holds a bachelor of arts degree in clinical psychology from East Carolina University and a master of arts in management and history from Baker University in Overland Park, Kansas.

• Donna Wade, currently executive director of the Miracle League of Franklin County, a non-profit baseball league for children and young adults with disabilities.

A resident of Alford Mill Road, Bunn, Wade has been in education for 15 years, and holds a master in administration and supervision in education from the University of Phoenix as well as a bachelor's degree in applied mathematics from North Carolina State University.

She has worked as an assistant principal intern at Millbrook High School, an uplift mentoring program coordinator at Millbrook and currently teaches mathematics for the North Carolina Virtual Public Schools.

The Aug. 12 meeting will begin at 7 p.m. — and interviews are usually one of the first significant agenda items.

In other action Monday night, the board heard from Acting Superintendent Tommy Piper that the district is preparing for the August opening of schools on the traditional calendar.

"From a facilities perspective, we're in good shape," Piper told the board.

Routine maintenance is proceeding and with the exception of some air conditioning problems caused by the hot weather, he said preparations were on schedule.

At the new Franklinton Middle School, which will open this fall in the former downtown Franklinton high school building, "we're in the short rows," Piper said. Painting and other work is "going along fine," he said.

Turning his attention to school safety — the seventh-consecutive month this issue has been on the board's agenda — Piper said the district is looking at special security locks for the front doors of all schools.

"We want to be sure to get good value and locks that will last," he told the board.

For the rear doors on schools, especially those that open to playground areas, Piper said his team is looking at card reader locks.

Piper explained the security upgrades as "ongoing" and described them as a "years long" project.

Currently the district's budget has $50,000 set aside for security issues and Piper said "each year we keep working on it."

A few weeks ago, Franklin County commissioners denied the school board's request to place SROs (police officers) in all elementary schools, saying they wanted to have a conversation with school officials before approving that $600,000 request.

As of Monday night, no one from the county had contacted school officials to schedule that "conversation."

The school board also approved a 39-page formal Student Handbook and Code of Conduct for all county schools, a document that has been under development for some time.

The book covers a huge array of topics from school locations to attendance boundaries to discipline, student medication, staff contact information and curriculum.

The school board also set the tuition charged by the district at $1,538, beginning with the new school year. That figure is calculated by dividing the amount of the county's local appropriation, about $13 million, by number of students, 8,514, that are expected.

Schools on the traditional calendar begin Aug. 26 and Youngsville Elementary, on the year-round calendar, began July 19. Enrollment this year was 444.

The Early College High School will begin Aug. 9.

The school board also heard from Roger Lytle of Zebulon who raised a number of questions about the new Common Core curriculum and urged the board to become more familiar with what it contains.

He said the board must "educate parents" about Common Core and be sure what data is being collected, where the data is being stored and who will have access to it.

He also said the board must be sure that students are prepared to deal with the new system and that there are resources available to teachers.

He also wondered how local teachers could be compared to teachers in other states because of the flexibility contained in Common Core regulations.

And finally, he urged the board to become acquainted with the effects that Common Core regulations will have on children with special needs.

The board did not respond to his comments.
Printer-friendly format
---
---